Ranjit Safelkar booked for illegally possessing imported Pistol, cartridges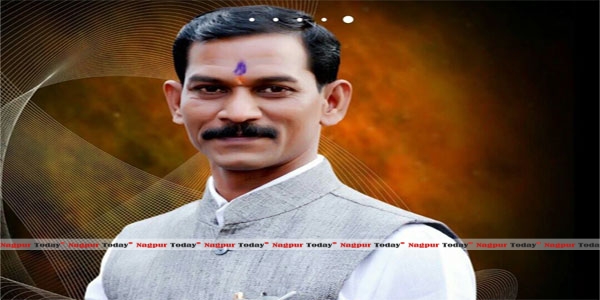 Nagpur: In an incident that has taken the political circles and criminals by storm, the Old Kamptee police have seized a pistol, live cartridges and fake stamp papers from the vehicle of the vice-president of Kamptee municipal council Ranjit Safelkar. On finding that the licence of the seized pistol was also forged, the police slapped offences on Safelkar under Arms Act for illegal possession of weapons and and also booked him for fraudulent activities.
Safelkar, who was embroiled in controversies on several occasions in the past, is also an office-bearer of Shri Ram Sena, whereas his wife Meena is a corporator. According to the police records, Safelkar was involved in many serious offences earlier, because of which, he had come under the police scanner.
In the midnight of May 26, a team of the Kamptee police thoroughly checked the vehicle of Safelkar on suspicion and found a pistol ( Guernica Stelin Astra Model 3000 No 674951 ), 14 live cartridges and stamp papers in it. When the inspector on duty Jayesh Bhandarkar checked the licence of the pistol, he found that the licence had been issued from Mohattipur, police station Gorakhpur in Uttar Pradesh.
The fact that Safelkar procured the licence from Gorakhpur while he resides in Kamptee further aroused the suspicion of the police. The police interrogated him, but let him go at that time. When the matter came to the notice of senior cops, a team of Old Kamptee police was dispatched to Gorakhpur for enquiry.
District collector"s revelations

On enquiring the district collector about the seized licence and stamp papers, it was found out that the licence as well as stamp papers were fake. The district collector even gave it in writing to the police commissionerate. After completing the enquiry and armed with the district collector"s letter, the police team returned from Gorakhpur on Thursday. Bhandarkar immediately apprised his seniors about the developments. Following that, on directives from senior police officials, Safelkar was booked under relevant sections of the Arms Act and for cheating.
When the police reached his house for checking, it found that he was absconding, Bhandarkar said that a manhunt has been launched to nab Safelkar.
रंजीत सफेलकर की पिस्तौल जब्त, जांच के बाद मामला दर्ज, गिरफ्तारी के लिए खोज रही पुलिस
कामठी के नगर परिषद उपाध्यक्ष रंजीत सफेलकर की बोगस लाइसेंस वाली पिस्तौल जूनी कामठी पुलिस ने जब्त कर ली है. वहीं सफेलकर के खिलाफ धोखाधड़ी आर्म्स एक्ट व अन्य धाराओं के तहत मामला दर्ज कर गिरफ्तारी के लिए तलाश शुरू की गई है.
पुलिस को गत माह 26 मई को सफेलकर की गाड़ी में कारतूस व पिस्तौल होने की गुप्त सूचना मिली. इसके बाद थानेदार जयेश भंडारकर के नेतृत्व में पुलिस टीम ने रात 12.30 बजे सफेलकर के कामठी, सावली चौक लक्ष्मी टॉवर स्थित मकान में दबिश दी थी.
उसकी गाड़ी में सर्चिंग के दौरान मॉडेल-3000 सहित 14 जीवित कारतूस बरामद किए. इसके साथ ही पिस्तौल से संबंधित गोरखपुर का लाइसेंस क्र. 856/ आर्म्स 3 कैंट मिला. इसके चलते पुलिस ने पिस्तौल व कारतूस बरामद करके लाइसेंस की जांच के लिए एक टीम गोरखपुर रवाना की थी. वहां पुलिस को जिलाधिकारी कार्यालय में संबंधित लाइसेंस नंबर अस्तित्व में ही नहीं होने का पता चला. गुरुवार को पुलिस टीम नागपुर लौटी. जिसके बाद शाम को सफेलकर के खिलाफ मामला दर्ज किया गया है. देर रात तक कामठी पुलिस रंजीत को गिरफ्तार करने के लिए खोजती रही.