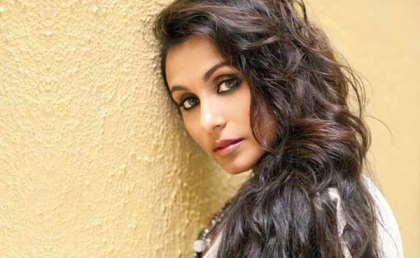 "Raja ki ayegi baraat "was her first film ,Though unable to make a big impact with her first film, the Bengal Tigress entered the league of the most sought after actresses with Karan Johar's blockbuster 'Kuch Kuch Hota Hai'.
Since then, there's been no looking back for Rani – who has been a part of critically acclaimed movies like 'Black', 'Hum Tum' and 'Yuva'.
Nonetheless, Rani has garnered her fair share of controversy during the past few years regarding her relationship with Aditya Chopra.
Rani hails from a family of acclaimed actors, filmmakers and singers – Kajol, Ayan Mukerji, Ram Mukherjee and Krishna Mukherjee.
On Rani's 35th Birthday we at Nagpur today will tell you some her favorites;-
Favorite comic: Archie and Donald Duck
Favorite outfit: Anything comfortable
Favorite hobby: Dancing
Favorite food: Fish made by her mom.
Favorite gift: Diamond ring her dad gave her.
Her favorite film is 'Titanic' along with that her favorite song is 'My Heart Will Go On' from 'Titanic'.
Favorite Perfume: Polo Sport
Nagpur today wishes Rani a very "Happy Birthday".
Yash Raj Trivedi