'Rangeela Raja' Govinda shows his moves with 500 dancers on Rs 3 cr set created for item song
Bollywood's seasoned actor, celebrated dancer and heartthrob of millions of film fans Govinda is making news these days, with his upcoming film 'Rangeela Raja' being produced and directed by Pahlaj Nihalani, with whom Govinda is working after 25 years since they together delivered blockbuster movie 'Aankhen'.
In Rangeela Raja, Govinda will be seen in not one or two but in triple role. Even as the shooting for the film has picked up momentum, the makers of the show have recently created a lavish set to film an item song – 'Dholi Dhol Baja'. The cost incurred on this set is reportedly Rs 3 crore.
Sources informed that the item song will be a special feature of Rangeela Raja as the set up has been created on grand scale with over 500 junior artists and dancers. The makers have put about Rs 3 crore to create the set for this song alone, sources added.
The item song will have Govinda showing his signature moves along with debutante Mishika Chaurasia. The song has been choreographed by Bollywood's famous choreographer Chinni Prakash.
The song also marks the debut of music director Ishwar Kumar while it is penned by Mehboob.
The makers are confident that 'Dholi dhol baja' is a peppy number which is extravagant and lavish in look and feel, and will soon become the rage among music lovers.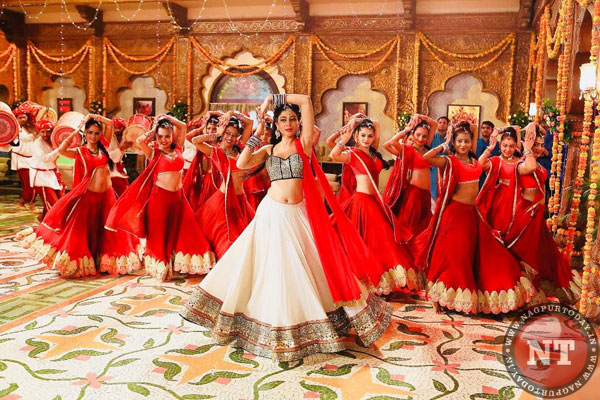 Talking about his film, which he has been shooting for the last few months, Pahlaj says, "Govinda will play a triple role in Raju Rangeela. I will also be introducing three new girls in it."
Incidentally, one of them is Digangana Suryavanshi (of the television serial Ek Veer Ki Ardaas…Veera fame), who has already worked with Govinda in FryDay..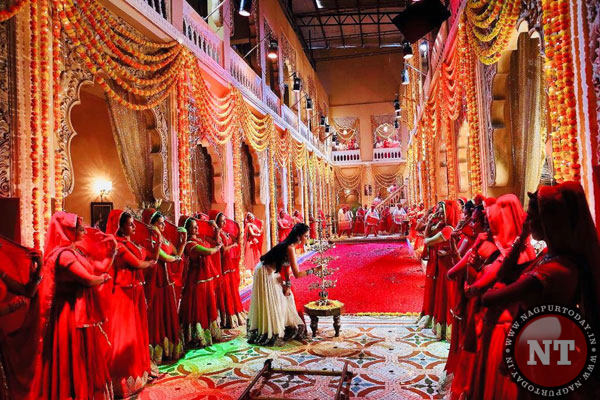 Interestingly, Pahlaj has been working on this movie while he was the CBFC chief. And after he was replaced by Prasoon Joshi, he had said that he will go back to making films. Having produced 19 movies in his 35-year long career, he was also the president of the Association of Motion Pictures and Television Programme Producers (AMPTP).