Ranbir-Katrina appear to end fight at a party in Mumbai!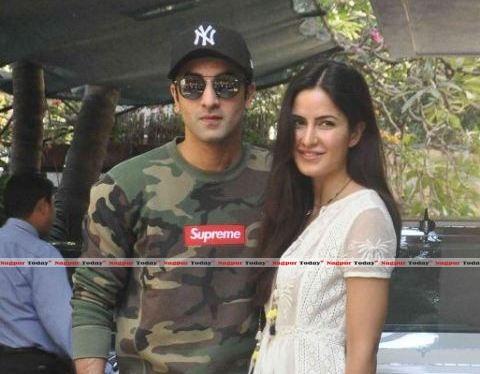 Looks like, no one has much clarity at the moment as to what is brewing between Ranbir Kapoor & Katrina Kapoor. The ex-lovers separated from each other in the beginning of 2016, and since then have been grabbing all the eyeballs & how.
Reportedly, RanKat has been often spotted together, away from the media glare. Be it at a skin clinic or late night drive, the rumour mill is abuzz that is not over between the ex-lovers. And guess, there's more to come. Last night, at producer's Aarti Shetty's party, many biggies from the B-Town were present at the bash. However, what caught our eye was, Ranbir-Katrina left the party almost together. Though they both left in their individual cars, but as soon Ranbir stepped out of the party and drove off, barely a few minutes Katrina's car also zip, zap, zoomed off! Interestingly, as per our sources, the duo's cars headed to the same direction only!