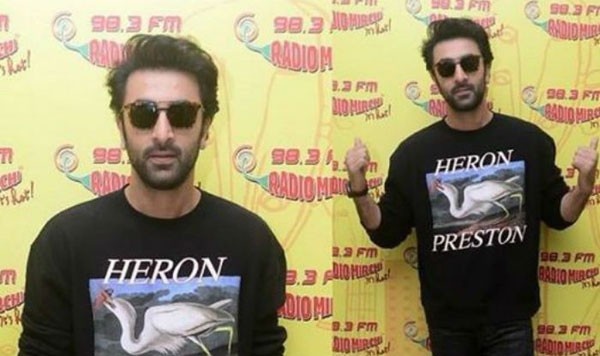 Ranbir Kapoor starrer Sanju is all set for release on June 29. The biopic based on Sanjay Dutt's life is directed by Rajkumar Hirani. The actor said that once he is done with all his the promotions and interviews, he will again start shooting for Brahmastra which also stars Alia Bhatt, Amitabh Bachchan and Mouni Roy.
Brahmastra directed by Ayan Mukherji is a trilogy and he even made it clear that the film is not a superhero film. Ranbir will also be in a Luv Ranjan's next film with Ajay Devgn. During an interview with news agency PTI, Ranbir opened up on both his films.
The actor said, "Luv Ranjan's film will happen after I finish Brahmastra and Shamshera. It is a dramatic love story. So I am really looking forward to that. It is something which Luv hasn't done before, something which even Ajay sir and I haven't done before." The Rockstar actor even talked about how much he adored both Ajay and Amitabh.
"These are the actors who I admire, who I was inspired when I was an aspiring actor and now to share screen space with them and find acceptance… Amit ji gives so much of love and respect as an actor, it is amazing. It is something I aspire to be," Ranbir added.
Talking more about Amitabh Bachchan, Ranbir said, "Amit ji has been working for 49 years, he is probably the biggest superstar ever born in the world. But till today, the humility, hard work, passion he shows, it is quite amazing and inspiring for me as a young actor."
Talking about Bramastra, Ranbir said that Ayan has spent 6 years coming up with the idea of the film "It is a romantic-fairytale in a supernatural format. We hope the first film does well, it will give us the opportunity to make part two and three," adds the reel Sanju.