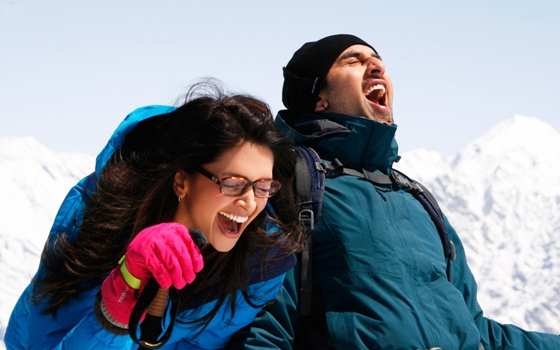 Deepika Padukone, who again will be romancing her ex-boyfriend in "Yeh Jawaani Hai Deewani", says, Ranbir Kapoor is a wonderful co-star and they look good together onscreen.
"Our friendship only gets better with age. We have been friends for very long time," said the model-turned-actress.
Bollywood actor Ranbir Kapoor admits people find it weird that he feels comfortable to work on screen with his former girlfriend Deepika Padukone. But he says it comes naturally to him, and it is absolutely normal.
Having worked together in the forthcoming movie Yeh Jawaani Hai Deewani, Ranbir says it wasn't a new beginning for them, but a continuation of their friendship.
"I think our friendship began long back" and added 'So there is no beginning. There is a continuation. For Yeh Jawaani Hai Deewani, people are saying, 'How can he work with someone like Deepika, with whom he  had a relationship?'
Deepika started her career opposite Shahrukh Khan in Om Shanti Om and Ranbir in same year with Saawariya.
Yeh Jawaani Hai Deewani, releasing on May 31, is directed by Ayan Mukerji.