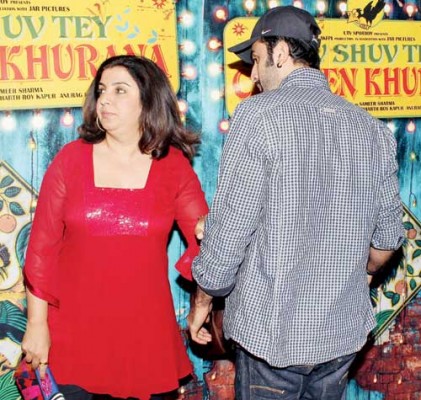 That Ranbir Kapoor loves his food is no news. And whenever he is shooting in and around the city, he gets a special delivery from his mom's kitchen that has every dish that a healthy and hardworking Kapoor boy would appreciate.
It is a tough act to follow, but that did not deter Farah Khan, who was choreographing a song with Ranbir for Yeh Jawaani Hai Deewani. A source from the unit told: "Ranbir is the happiest when he gets home cooked food. While shooting for a song in Mumbai, he had to forgo his home food because his mother was out of town. That's when Farah came to his rescue."
Apparently Farah had special meals cooked at home and carried it for the actor during the four-day schedule. And the menu was? ""There was mutton yakhni, prawn curry, rice, chicken roast and keema pav. Ranbir loves mutton and it was a pleasure watching him dive into the food during lunch breaks."
We hear it was not only Ranbir but also director Ayan Mukerji and his team of assistant directors who got a taste of and appreciated Farah's culinary skills and her way of "Being Human".
: Yash Raj Trivedi