Ramdas Athawale alleges Indo-Pak CT final appears 'fixed', seeks probe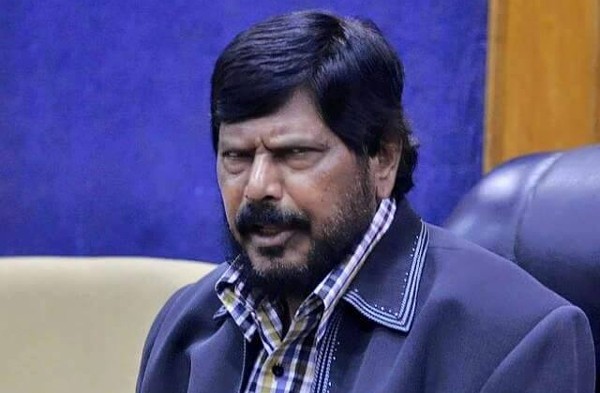 Nagpur: Union minister Ramdas Athawale today said the ICC Champions Trophy final between India and Pakistan appeared "fixed" and demanded a probe into the matter.
The Union minister of state for social justice and empowerment also batted for 25 per cent reservation for Dalits and tribals in cricket and other games, saying these sections have never got due recognition in sports.
"How could the cricketers, who played so well in the entire tournament, did not perform in the final match (in London on June 18)?" the RPI(A) leader asked.
Pakistan hammered India by 180 runs in the final to lift their maiden Champions Trophy title.
"Those who did not perform should be rested and eligible cricketers from the Dalit community should be given a chance in the team," he said, adding the RPI(A) demands 25 per cent reservation in cricket and other sports for Dalits and tribals.
"It appears that the match was fixed and we demand an inquiry into it," he told reporters at Ravi Bhavan here.
On the recent attacks by cow vigilantes, Athawale said lynching people in the name of 'rau raksha' (cow protection) was wrong.
"They are not 'gau rakshak', but 'manav bhakshak'. These people should not take law into their own hands. If they come to know about cow slaughter and have any doubts about it, they should first find out if the cow was already dead," he said.
He said the police should take action against those who lynch people in the name of cow protection.
On the GST roll out, Athawale said the new tax regime was a revolutionary step taken by the NDA government.
"The Congress and all the political parties supported the passage of the GST Bill. But the Congress should have attended the GST launch programme held in Parliament," he said.
"The GST will boost development and progress in the country," he said.
On the issue of separate Vidarbha, he said the RPI(A) will stage protests in front of district collectorates across the (Vidarbha) region on August 25.
"Our party has always demanded a separate Vidarbha. The BJP too has always supported this cause, but it should now take a decision on it, as it is in power both in the state and at the Centre," he said.
"I will meet Prime minister Narendra Modi, Maharashtra Chief Minister Devendra Fadnavis and Union minister Nitin Gadkari to discuss this issue," he said.