A person who has been running Giants Multistate Co Operative Credit Society limited for the last many years for the poor and destitute people living in slum areas in and around Deshpande Layout has started a political party.
History tells how many people have started political parties with ulterior motives of either financial gains or fame. While many do achieve their goals, many are present only to cause a dent in the numbers during elections.
However, here is a person known as Rajesh Bapurao Kakde who is passionate about the issues that haunt the lives of people falling within the criteria of poor and lower middle class.
Democracy not living up to its definition
While speaking exclusively with Nagpur Today, Rajesh Kakde said that he feels that the dictionary defines Democracy as a system of government which consists of four key elements
1. A political system for choosing and replacing the government through free and fair elections;
2. The active participation of the people, as citizens, in politics and civic life;
3. Protection of the human rights of all citizens, and
4. A rule of law, in which the laws and procedures apply equally to all citizens.
However, this does not apply in reality in our country which is known for being one of the Second largest Democratic countries of the world. India is the seventh largest (by area) and the second most populous country in the world yet a few people with power rule the nation, Rajesh Kakde added.
The people who promise the world to the poor and innocent citizens before the elections do not bother to even visit the slum areas leave alone redress their grievances.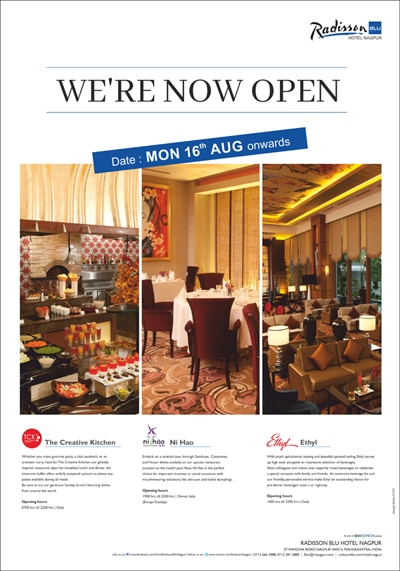 Financial help when needed
Rajesh Kakde said that the very aim with which he opened the Giants Multistate Co Operative Credit Society Limited was to give financial assistance and loans to poor people living in slum areas. He claimed that if a labourer or an unskilled worker working as a small worker in some company living in slum area needs a loan urgently and approaches any bank, the number of documents and bureaucratic hassles he or she has to face is innumerable. Often it so happens that he or she does have those documents and so is denied a loan. In an emergency, these hapless people are left with no option than to approach an unscrupulous money lender who lends money at a great interest rate of 10% or 15%, Rajesh said.
He said this Co-operative Credit Society aims at helping the workers living in slum areas to deposit small amounts in the society office and when they face any emergency, they are offered loans. Rajesh Kakde said that often the loans are as low as Rs 500 and when these poor people are able to meet their emergency needs, they owe their world to you. Rajesh adds that the smile and the blessings that these poor people give to their benefactor means a world to him.
Rajesh Kakde considers his father Bapurao Kakde as his teacher (Guru) who taught him values of everlasting importance. Rajesh claimed that his parents instilled values and ethics in him that may seem stupid or foolish in the eyes of the world today but he would like to live his life based on them. The life and ideologies of Prakash Amte and Abhay Bhang inspire him.
A political party which inspires people to run the government
Some of his aims and objective seems to be drawn from his post graduation in Masters in Social Work with Specialization in Community Development. The concepts of community development and his passion to fight for the rights of the poor, victims of social injustice, fight against apathy of civic authorities had inspired him to start this political party aptly named Janswarajya Party (People Self Government Party).
Rajesh Kakde said that there is a mixture of young and old people who have joined his political party and are working passionately to fulfill their aims and objectives of inspiring self-governance by the citizens.
Rajesh Kakde said that when people start fighting for their rights, then the officials and the elected representatives will function well and we'll soon have a city where every system will work in a very well-oiled manner.
When asked if his political party will continue to retain its aims and objectives for ever, Rajesh Kakde vehemently said that he has not started a political party for name, fame or financial benefits. He claimed that he would like to be the good Samaritan who strives throughout his life for the welfare of his fellow citizens, fights for their rights and ensure that every citizen gets his share of a decent / honourable Roti, Kapda aur Makan (Food, Clothing and House).
While elaborating about some of the pressing issues faced by the citizens residing in East Nagpur, Rajesh Kakde said that there are places where basic amenities like drinking water, proper roads, sewage lines etc have not reached as yet. Rajesh Kakde added that people who want to be honest and get all the relevant documents through the right channel and pay the right taxes are made to run from pillar to post by the officials sitting in government revenue departments and land record departments, while the dishonest grease the palms of unscrupulous and corrupt officials who under-rate their land whereby the dishonest people pay less taxes. Rajesh Kakde said that he would like to be known as a crusader against corruption.