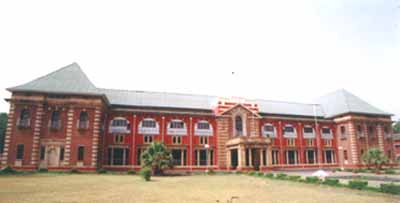 Nagpur News.
As the deadline for registration of voters for Nagpur division's graduates' constituency seat ends on Friday, speculations are rife about the selection of Nagpur district BJP president Dr. Rajeev Potdar as the prospective BJP candidate. The party appointed observers party's former state unit president Sudhir Mungantiwar and leader of opposition in state legislative council Vinod Tawde had some brainstorming session in Nagpur to pick up the most appropriate candidate who can ensure party's victory.
Mungantiwar was hopeful of deciding upon the candidate by Friday however Tawde appeared in a mood to buy some more time before they come out with the final pick. Apart from Potdar, there were few more candidates in fray including Mayor Anil Sole, former standing committee chairman Sandeep Joshi and state president spokesman Girish Vyas.
A faction of analysts state that the caste factor may play vital role in making the final choice. Former party national president Nitin Gadkari and Devendra Fadnavis would have the final say in the matter, however, sources said the top leaders could choose the candidate other than Brahmin this time.  And Potdar has emerged as the most favorable choice to fit the bill.
Earlier Mungantiwar and Tawde met senior leaders of the party on Wednesday and took their opinion on the issue. They also interacted with 16 BJP MLAs from Vidarbha's six districts and also district unit presidents to have their opinion about the candidates in the fray. While speaking during the meeting Tawde said that the seat has been represented by leaders such as Nitin Gadkari and Gangadhar Fadnavis earlier and hence the party intends to choose a leader of their stature.
He said that a report of the meeting would be made and later sent to the party leaders. It is only after this that a decision would be taken.
It may be noted here that the graduate constituency seat had been represented by Gadkari for the past four terms. However, Gadkari announced that he would contest Lok Sabha poll from Nagpur against sitting MP Vilas Muttemwar. His decision has made party to field another candidate from the graduate constituency.
Mungantiwar said here that the candidate would be chosen from the names that have come forth however he refrained from giving any further details.