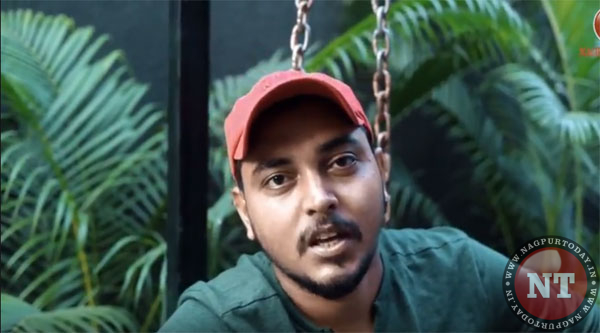 Nagpur: A young talented Director who hails from Orange City has marked his presence from day one in Bollywood with his work in many films. Raj Gupta who have been associated in many films like Dil Kabbadi, Tanu Weds Mannu, D-Day, Nautanki Sala and many more with which he gained all the name and fame while working in the industry. In a special interaction with Nagpur Today Raj shared some interesting facts on his journey from Nagpur to Bollywood.
Studied from GH Raisoni College he completed his Diploma course in Film Making as he believed being an actor it will be good to indulge one in being a director and writer.
When I started my journey after completing my studies I had to do all the research of various places where at initial stage it was difficult for me but I had a firm belief that one day success will come under my feet. Soon I got chance to assist many directors as an assistant director
All the new comers who wish to join in the entertainment sector should have patients and should believe in the hardwork as patience is the key
When I did Tannu Weds Mannu my life changed and from 2010-2014, I assisted in 8 films with many leading directors Nikhil Advani, Rohan Sippi, Anand Roy in films like Mary kom, Dishkiyaoon, where I learnt all the technicalities, and the process required to be a director.
His new venture is which is produced by Sanjay Dutt, along with Blue Mustang creations which will be a family drama film set in Konkan region.
If one want to learns different aspects of acting, direction or anything in life they must indulge in the field as the practical knowledge is the key where you can understand well.