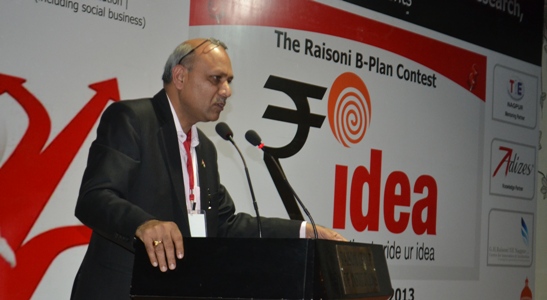 Raisoni Group of Institutions in association with TIE Nagpur Chapter as Mentoring Partner, Adizes – Knowledge Partner and G.H Raisoni TiE Nagpur, Centre for Innovation and Incubation are hosting a National level B-Plan Event R-idea 2013. 'R-Idea' – B-Plan competition is an ace business plan hunt with an objective to harness entrepreneurship and business planning skills within B-school students.
The objective of R-idea 2013 is to provide an opportunity to Post graduate students of Management to compete on a National level and get their business plans validated by experts from industry, academia and venture capitalists and other funding agencies. The competition is open to those who have a primary business idea, fire to succeed as an entrepreneur and showcase an understanding of Economy, Business Potential, Financials, and Technology & Innovations.
This is the 3rd consecutive year of 'R-Idea' as a National level event for B-School students across India. The event will announce winners on 6th March 2013.
There has been an appreciable response for the competition with participants from IIM's, IIT's and top Management B- Schools from all over India.
The inaugural program was held on 5th March 2013 at GHRCE, Nagpur. The Key Note Speaker for the Inaugural session is
Ramesh Agarwal, Chairman of Agarwal Movers & Packers, who has created a mark as a highly successful organization. It has a turnover of over 1000 crores and is the recipient of many awards including recognition at the hands of Former President, Pratibhatai Patil.
Chairman of Raisoni Group, Sunil Raisoni, Mr. Dixit, President TiE Chapter were present at the function.  Nirmala Kandalgaonkar and Prof. Vivam Agrotech threw a light on – "The Key rules of execution for a start up success".
Dr. S.K.Sharma, Founder and Chairman of National School of Leadership enlightened on "Five mistakes startup make and how to avoid them."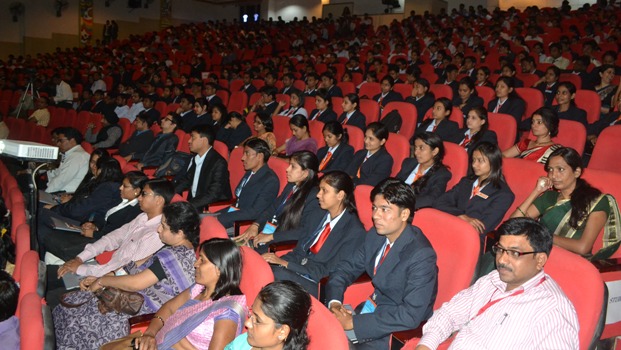 The Panel Discussion held on 5th March 2013 where Harshavardhan Bal, Stem Cell Capital and Akhil Katre, Cluster Head, Standard Chartered Bank and others from the Industry will throw a light on – "Wings of Angels". There were around 100 participants for B-Plan contest who took advantage of the Knowledge and experience shared by eminent speakers. More than 500 MBA students from esteemed colleges in Nagpur were present for the event.
The feedback of the participants and students regarding the program was very positive and overwhelming.
On 6th March there would be presentations by B-Plans participants and panel discussion. The valedictory function would have  Devendra Fadnavis, MLA, Nagpur and Mr. Paul Robinson, Author and Motivational speaker from Bangalore as Chief Guest and Guest of Honor Resp. which will be held at GHRCE itself.