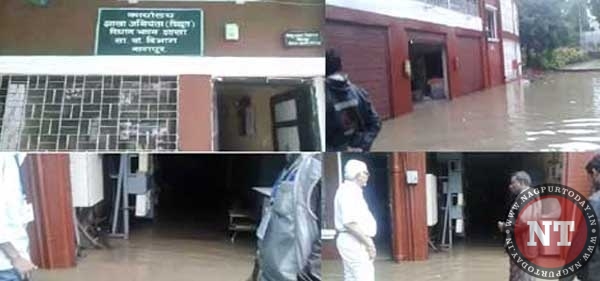 Nagpur : Power supply at Vidhan Bhavan has been disrupted reportedly after main circuit room submerged in water due to heavy and incessant rains since Thursday evening.
Power supply to both State Assembly and State Council was discontinued as precautionary measure after the main circuit room, from where the power supply is controlled, submerged in deep waters due to water-logging in the area. Nagpur and adjoining districts are witnessing heavy and non-stop rainfall since Thursday evening.
Commenting on the issue, Leader of Opposition in State Council Dhananjay Munde said that it was probably for the first time that the session proceedings had to be stopped due to no power supply in the House. He alleged that the State government was not prepared but it still remained adamant on holding the monsoon session in Nagpur.