Nagpur News: Untimely rains late in the afternoon play spoil sport on the revelries and celebrations of Dhama Chakra Pravatan Diwas at Deeksha Bhoomi and the surrounding areas.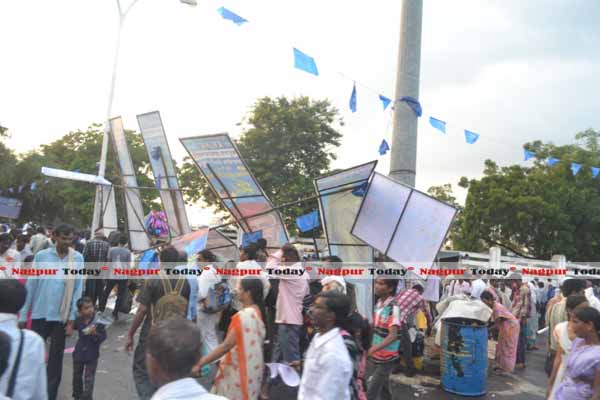 The organizers never expected monsoon to hit Nagpur and so they did not make adequate arrangements to keep the visiting populace and the local residents from getting wet. The food stall installed at various place served as make shift shelter. However since they were just cloth tents or Shamiyanas (Kanath), they did not serve the purpose for long.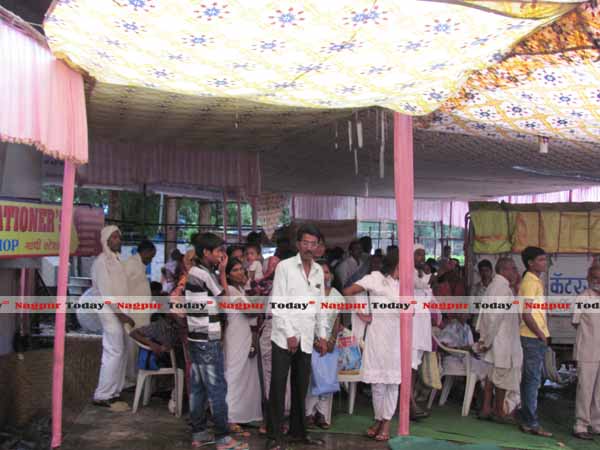 The visitors who had come from various places and cities in and around Nagpur and from all over Maharashtra had to run helter-skelter to protect themselves from rains.
This also caused some problems in maintaining security at the Deekshabhoomi premises. The policemen could not control the crowd who suddenly rushed insidfe to take shelter in the Buddha temple. The policemen manning various entry and exit were also not provided any shelter from rains.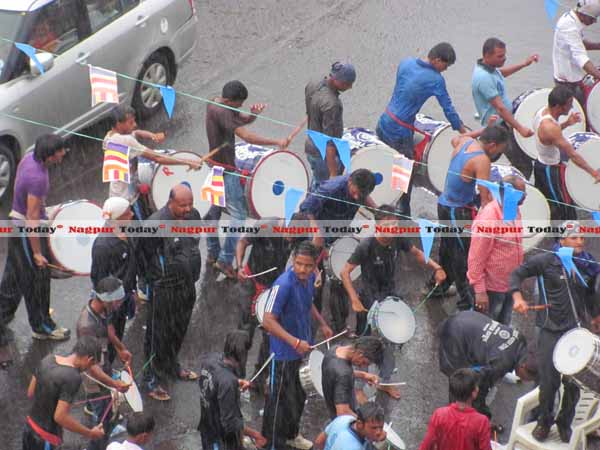 All this, in spite of Meteorological forecasting severe winds and heavy rains yesterday, yet the organizers never bothered to make adequate arrangements for rain protection to the devotees (both local and outsiders).