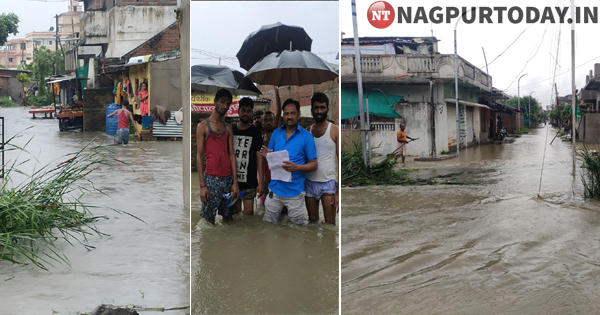 Nagpur: Even as the second round of rains appears slow and steady, the continuous downpour has inundated many areas in the city, witnessing the knee deep water gushing into homes.
Similar situation prevails in ward 26 in Wathoda where many colonies are marooned with rain water storming into hordes of houses. These mainly include houses in Mata Nagar, Shravan Nagar, Pawan Shakti Nagar, Dharti Maa Lok Kalyan Society, Chandmaari Nagar and other connecting colonies.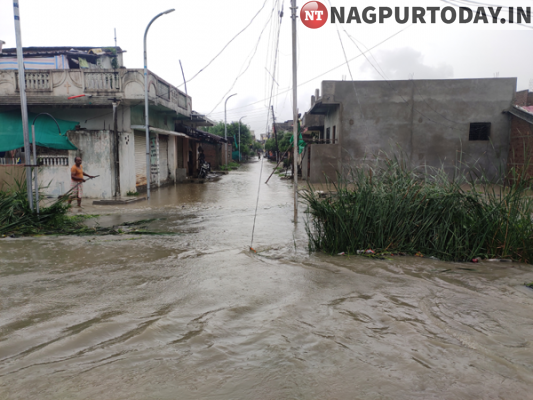 Meanwhile Shiv Sena's arm Shiv Vahtuk Sena's District Vice President Gaurav Gupta visited ward 26 to review the rain situation there. He also met the corporators there, who informed that NIT has been not yet being officially merged into NMC and for the same reason they were not able to take any concrete steps to pull the people out of rain's plight.
Meanwhile, crisis looms large over the ward as the daily essential supplies have also been washed away in the rains and the people are staring at the local administration's help.