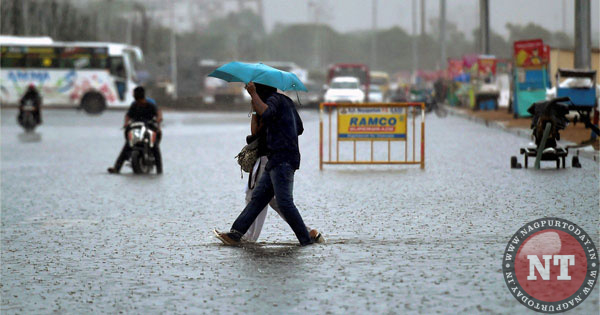 Nagpur: Parts of Vidarbha have been reeling under heat wave conditions for many days. The region has been reporting day temperature between 44℃ and 46℃.
According to Skymet Weather, during the next 24 hours, parts of Maharashtra, particularly, Vidarbha and Marathwada will see relief from prolonged heat wave conditions.
This will occur as a result of a Trough, which is presently extending in the lower levels from Jharkhand up to Karnataka across Vidarbha and Marathwada.
A Confluence Zone has also developed over Vidarbha in the higher levels. In addition to these weather systems, humid winds from the Arabian Sea are mixing with dry and hot winds from the northwest direction. As a combined effect, convective clouds will develop leading to thunderstorm and rain over Vidarbha and Marathwada during the next two days.
Due to this Nagpur should expect isolated thunderstorm activities to commence today late afternoon or evening onward. By tomorrow i.e May 11, scattered thunderstorm activities followed by rain will occur in Vidarbha such as Nagpur, Akola, Wardha, Gondia and Chandrapur. Similarly, one or two places of Marathwada such as Nanded, Hingoli and Jalna will experience light rain and thundershower activities.
Moreover, in the wake of upcoming weather activities, maximums will drop by 2℃ to 3℃ and hover somewhere around 40℃. Fall in temperatures will even lead to abatement of heat wave conditions from these regions.