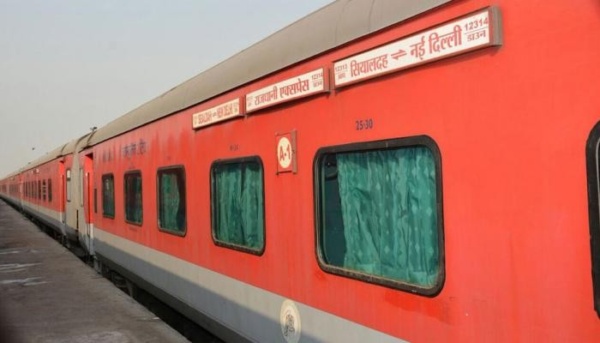 New Delhi: Indian Railways may bring a very important change in the category of coaches in Rajdhani and Duronto trains in some sectors. The Railway ministry is working on a plan to replace all AC-2 tier coaches in Rajdhani express and Duronto trains with AC-3 tier coaches.
Railways will be replacing all AC-2 tier coaches in Rajdhani express in a year by installing 250 AC-3 tier coaches in it.
Senior Railway officials told Zee Media that two AC-2 tier coaches are attached to every Rajdhani Express, however, fewer passengers like to book tickets in these coaches for which there is a revenue loss to the Railways.
On the other hand, AC-3 tier coaches always remain in demand which helps the Railways raise profits or reach the break-even mark.
The move has reportedly been initiated due to the flexi fare system for these premier trains that came into effect in September 2016.
With flexi fare in place, sometimes the price of air fare and AC-2 tier were almost equal, resulting in low patronage in the said category of train booking.
The base fare for Rajdhani, Duronto including Shatabdi trains were put in place on flexi fare system. While 10 percent of the seats were sold in the normal fare in the beginning, it went on increasing by 10 percent with every 10 percent of berths sold with the ceiling limit at maximum 50 percent depending upon the demand.
For AC-2 tier and Chair Car, the maximum hike was 50 percent while for AC-3 tier, it was 40 percent.
There are total 42 Rajdhani trains, 46 Shatabdi and 54 Duronto trains.
In further development in the flexi fare system, sources informed Zee Media, "The railway ministry is planning to introduce the rental slabs of Humsafar Express trains for three trains Rajdhani, Duronto and Shatabdi, where the Flexi Fare scheme is being implemented. The slabs will be introduced with an aim to simplify the Flexi Fare scheme, which has always faced criticism."