Railway Station witnesses huge rush, passengers face inconvenience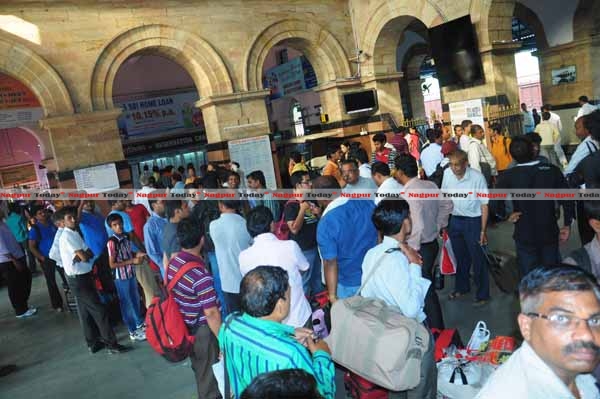 Nagpur Today: On the eve of Holi, Nagpur Railway Station witnessed a huge rush of passengers who wanted to go their respective home-towns to celebrate Holi on March 16, 2014. Right from early morning, the passengers were seen queuing up at the counters to procure tickets.
The various north-bound trains which did arrive to the platforms were full and yet the un-reserved passengers were seen jostling and pushing their way in to travel to their destinations.
The passengers who were reserved had hard time getting into many trains since many un-reserved or wait-listed passengers were also rushing in to travel in the trains.
The Nagpur Railway Station administration had hard time managing the crowds.