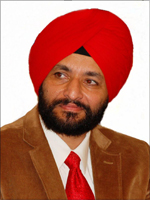 Nagpur News: Although rail budget presented by railway minister Pawan Kumar Bansal appears to be commuter friendly, however once implemented after April 1, 2013 its adverse effects would soon be felt.
Freight fare hike of 5% shall definitely create unfavourable dent on every annual family's budget; likewise undisclosed increment of various fees and charges shall make travel expensive.
However introducing next generation e-ticketing system operational by year end, which shall facilitate 7260 ticket booking per minute as against current capacity of 2000 is surely a welcome and much required move. Similarly increase in internet booking timing shall also reduce load on IRCTC server.
Plenty of announcements by earlier railway ministers never saw a day of light; hence Nagpur getting Rail Neer bottling plant, multi-disciplinary training institute, etc should be celebrated only when they become reality.
On safety feature, much more was expected from this budget however only fire retardant material being used in coaches could find mention. Introduction of 'Anubhuti' luxurious coach is surely need of the hour, however its fare should not compete with airfare, else such coaches will find only emergency passengers during peak seasons.