Nagpur News: After the success of Meghe Senior Division 2013-14, the first match of the Meghe Super Division 2013-2014 league was held at Motibagh Ground on Monday, where Rahul SS team defeated New Globe by 1-0.
The first goal of the match was scored by Vaibhav Shirley on the 76th minute of the first half. Although throughout controlling the match and having many clear cut chances, Rahul SS could only breach the defence of New Globe just one time.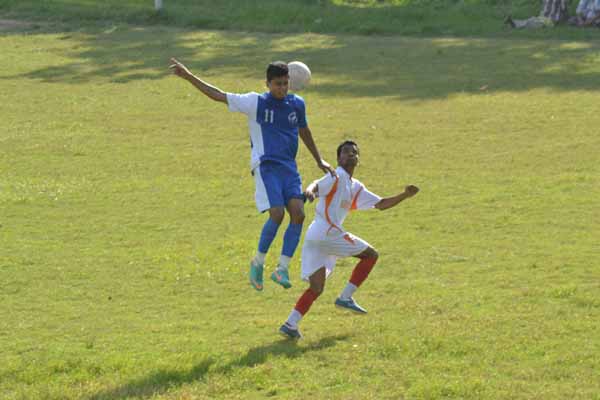 Result ;
Rahul SS scored 1 goal (Vaibhav Shirley on 76th min ) beat New Globe 0.
Yellow Cards : Rahul SS (John Arlent on 66th min, Roderick Anthony on 91st min)
Note :Tomorrow's schedule Super Division Super Eight Matches
Nagpur Academy  v/s Big Ben on Motibagh Ground at 3.00 pm.