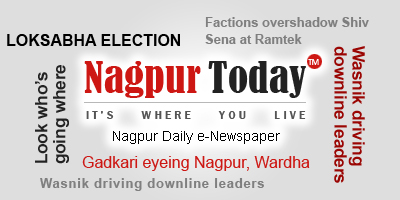 Nagpur News.
As the polls gradually inch nearer, the spate of political equations have witnessed a dramatic turnover during the past couple of days in Nagpur. The changing poll arithmetic mainly indicates the leaders' preparedness to take on the Lok Sabha and Assembly elections with all their might.
Nagpur Today delves deeper into the poll strategies adopted by various top rung leaders of different political parties and their line of action. Let's take a look.
Gadkari eyeing Nagpur, Wardha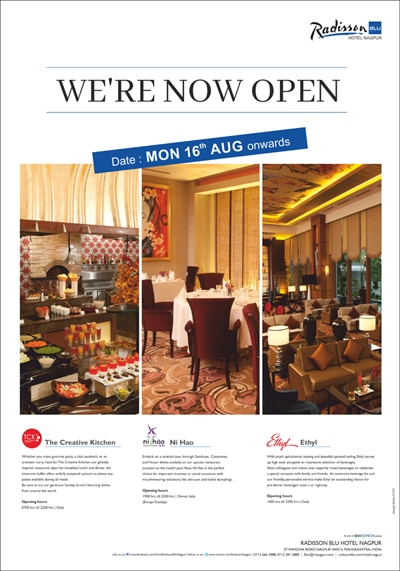 Nitin Gadkari has been eyeing on both Nagpur and Wardha Lok Sabha constituencies to try his poll strength. As a follow up to either of the situation, Gadkari has been maintaining his public relation on wide scale. While the scenario is little discomforting for him in Nagpur, he sensed the situation to look for Wardha seat too, provided no candidate from Meghe family is pitched in the poll battle from this constituency. Once Gadkari firms the decision to contest from Wardha, back home Devendra Fadnavis and Banwarilal Purohit will emerge as the strong contenders for the candidature.
Sagar in plus position
Some years back the MP from Wardha had announced that he would not contest any Lok Sabha elections in future and projected to pitch Sagar Meghe from the seat. Sagar then advocated Sameer's (his brother) name instead of him contesting the election. However, Dutta Meghe, the political heavyweight and father of both, pressed for Sagar's nomination weighing the maturity levels of latter. Since then Sagar has been on his constant activation mode with his skill-sets to be in the fray. Poll analysts place strong possibilities of Sagar's win if contested from this seat. And this irrespective of the banner he would pitch for. Analysts say the final call over contesting from Wardha would rest upon both Gadkari and Sagar, while the CM's say would also play important role in the decision.
Wasnik driving downline leaders
With Mukul Wasnik's name as Lok Sabha candidate is almost confirmed, the leader has started seeking confidence of his close downline leaders on the pretext of promising them Congress tickets for contesting assembly polls. The secret assurances have started showing its effect too. Those brought into his proximity for assembly tickets include Sunil Kedar from Saoner; Ashish Deshmukh, Subhodh Mohite, Chandrapal Chouksey and Shivkumar Yadav from Ramtek; Sunita Gawande, Suresh Bhoyar and Shakur Nagni from Kamptee and from Umred it would one backed by Rajendra Mulak. Since Katol and Hingna falls into NCP's quota, there would be no option without its support. Last time Wasnik's election bandwagon was managed by political think tank Avinash Dorsatwar and Sunil Kedar however the scene is different this time. While Dorsatwar has been kept of the scheme, Kedar's role too has been restricted. Those supporting Mukul during his previous devour would keep distance from him and probably oppose him for not striking cordial chord with them. These once confidantes of Mukul are now gauging the margin of his defeat saying that since the assembly polls are falling before general elections, the difference of votes by which he will lag behind could be little low.
Factions overshadow Shiv Sena at Ramtek
The factional poles in Shiv Sena appear to have torn the party apart in Ramtek parliamentary constituency. The mutual differences between the leaders duo Prakash Jadhav and Ashish Jaiswal have always taken a toll on the candidate. Shiv Sena's winning from Ramtek lok sabha seat has always been the outcome of voter's sentiments against opposition candidate. However the candidate elevating to MP's post from Shiv Sena quota failed to deliver satisfactorily on the people's expectations. With the factionalism playing strong this time too, the party workers are all set to pull away the candidate from opposite faction. It is a known fact that Congress candidate Subodh Mohite could not register come back owing to the adamant Ashish Jaiswal, and when the latter gave consent it was too late by then. As of now, those vying for Shiv Sena's ticket include Kripal Tumane, former education officer Abhyankar among others.
Look who's going where…
The state's minister and south Nagpur MLA Nitin Raut has been reportedly looking forward to contest from some reserved Lok Sabha seat. On the other side, Congress corporator Prafulla Gudadhe Patil is all set to pitch in the poll battle from Hingna Assembly constituency. He is understood to have been confirmed on the ticket of some national level party. State Minister of Maharashtra Rajendra Mulak, opposition leader in NMC Vikas Thakre and city vice president of MNS Prashant Pawar have set their eyes on west Nagpur assembly seat. Similarly Satish Chaturvedi, functioning MLA Krishna Khopde and corporator Anil Dhawde have turned active from east Nagpur assembly constituency, while former NMC officer JD Jambhulkar has been struggling to secure BJP ticket from north Nagpur, Abhijeet Wanjari, Shekhar Sawarbandhe and Kishore Kumeria have turned active on south Nagpur assembly seat.