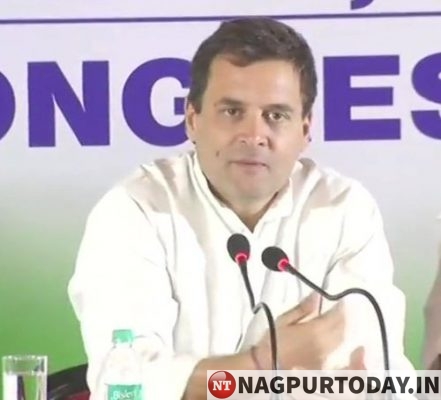 Chennai: Congress President Rahul Gandhi held a press conference in Chennai after interacting with students of the Stella Maris college in the city. He said alliances have been firmed up in a number of states like Tamil Nadu, Maharashtra and Jharkhand and talks on an alliance in Bihar have practically concluded. "Conversation on an alliance in J&K is close to the final stages," the Congress president said when asked if the party was lagging behind as the BJP had already firmed up alliances in states.
Addressing the conference, Rahul asked why the prime minister was hiding, saying he should have the guts to face the media. He also assured GST reform if the Congress was voted to power.
At the interaction with students earlier in Chennai, Rahul said everybody should be investigated be it Mr Vadra or the Prime Minister, advocating for equality before the law.
"Government has every right to investigate every person. Law should apply to everybody equally, not selectively. Prime Minister has his name in government documents that say he is directly responsible for negotiating parallelly with Dassault on Rafale. Investigate everybody, be it Mr Vadra or Prime Minister," he said while interacting with students of Chennai's Stella Maris College.
Rahul will formally launch the party's poll campaign in Kerala on Thursday when he will address a huge rally of workers at Kozhikode on March 14. Gandhi will arrive in Thiruvananthapuram this evening after his programmes in Nagercoil and Kanyakumari in neighbouring Tamil Nadu.