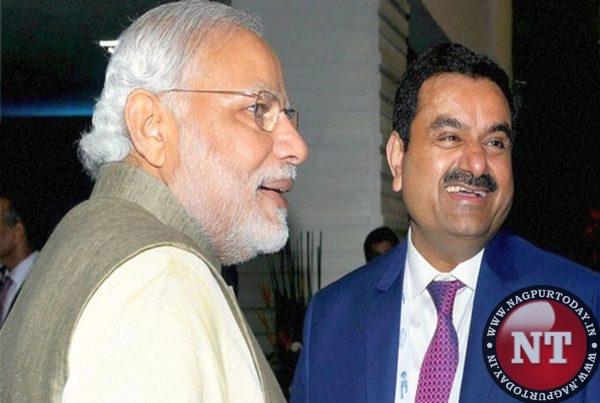 Rahul Gandhi addresses Lok Sabha during Motion of Thanks on President's address. Rahul Gandhi on Tuesday linked the massive rise in the business fortunes and personal wealth of businessman Gautam Adani to the Modi government coming to power in 2014, as he launched a sharp attack on the BJP dispensation over the Adani issue.
"Earlier PM Modi used to travel in Adani's aircraft now Adani travels in Modiji's aircraft. This matter was earlier of Gujarat, then became of India and now has become international. How much money did Adani give to BJP in last 20 years and through electoral bonds? asks Rahul Gandhi in the Lok Sabha.
"In 2022, Chairman of the Sri Lanka electricity board informed parliamentary committee in Sri Lanka that he was told by President Rajpaksa that he was pressured by PM Modi to give wind power project to Mr Adani. This isn't India's foreign policy, it's a policy for Adani's business.
"PM Modi goes to Australia and by magic, SBI gives $1 billion loan to Adani. Then he goes to Bangladesh & then the Bangladesh Power development board signs a 25-yrs contract with Adani.
"Adani never made drones but HAL, other companies in India do that. Despite that PM Modi goes to Israel and Adani gets the contract.
"Now, Adani has zero experience in the defence sector. Yesterday PM said at HAL that we hurled the wrong allegations. But in reality, HAL's contract of 126 aircraft went to Anil Ambani."