Nagpur/Chandrapur: Congress President Rahul Gandhi on Wednesday visited the family of late Dadaji Khobragade, Maharashtra Bhushan and HMT rice inventor, from Chandrapur district who died on June 3 in extreme poverty. The Congress chief visited the late Khobragade's house in village Nanded in Nagbhid tehsil and consoled the family. MPCC President Ashok Chavan, other senior party leader Ashok Gehlot were also present on the occasion.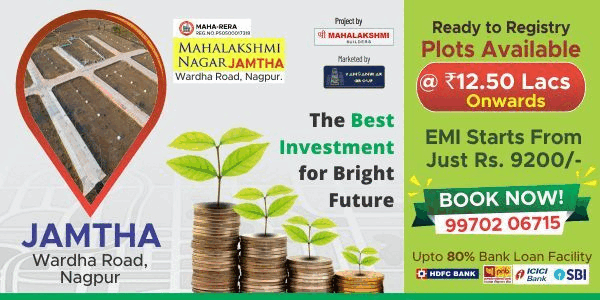 Rahul Gandhi also interacted with farmers of the village.
Khobragade had died of complications arising out of paralysis at the Shodhgram Hospital of health activists Abhay and Rani Bang in Gadchiroli. A resident of Nanded village in Nagbhid tahsil of Chandrapur district, Dadaji had ingeniously developed eight varieties of paddy, the most famous being the HMT variety, which is grown on a very large area in Central India. His invention was also noted by the Forbes magazine.
However, the Special Protection Group (SPG), providing security to Rahul Gandhi, had deleted names of many leaders who were to meet the Congress President for security reason. This move by SPG triggered discontent among several leaders and villagers as well.
Dadaji Khobragade, a Dalit cultivator with just 1.5 acres of land, had experimented lifelong on his farm to develop the paddy varieties. The HMT rice innovation had started in early 80s with Dadaji noticing three yellowish and small-sized grains of rice from the Patel-3 variety he had sown in his farm. He preserved and multiplied them over the next few years and became famous as its innovator in the local market, where a middleman named it HMT by the new wristwatch he had purchased.
Dadaji went on to win the National Innovation Foundation award for his invention in 2006. Over the years he continued to develop more such varieties using the technique of natural selection.
Earlier, the Cogress President arrived in Nagpur by a special flight at 11 am and immediately left for late Khobragade's house in village Nanded in Nagbhid tehsil with in a helicopter. Rahul Gandhi was accompanied by party General Secretary Mohan Prakash, Manikrao Thakre, and Opposition Leader Radhakrishna Vikhe Patil.
Gandhi was welcomed at the airport by former Union Minister Vilas Muttemwar, City Congress President Vikas Thakre, Rajendra Mulak, District President, Anantrao Gharad, Dr Babanrao Taywade, Nana Gawande along with many other Congress activists.
After being elected as a Congress President, this was the first visit of Rahul Gandhi to the city. After getting information, that there are party workers gathered outside the airport to see him, he immediately accepted their gesture. Due to security reasons he didn't come out of the airport but through glass door he waved his hand with a smile.