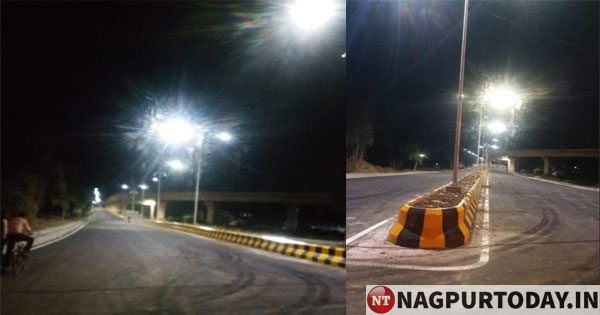 Nagpur: As Mahametro preps up for commercial run of metro train from Khapri to Sitabuldi after the inspection by Commissioner of Metro Rail Safety (CMRS) on March 3 and 4, there will also be road to linking Rahate Colony Square to Ajni railway station awaiting its opening.
The road will be opened for public on the evening of March 6. The road will pass through Central Jail and will save up travel time for those going from Wardha Road to Ajni station, Congress Nagar and Medical Square or vice versa.
A source in MahaMetro, which has constructed the road, said that it will be inaugurated by chief minister Devendra Fadnavis and Union transport minister Nitin Gadkari.
"The road is six lane with two feet wide footpaths on both sides. The length is 850 metre and the width is 30m. Plantation has been done on the median," he said.
MahaMetro has also constructed eight feet high boundary wall on both sides of the road. As per the memorandum of understanding (MoU) signed between Metro and state home department the former was to construct a foot overbridge across the road. However, with the government deciding to shift Central Jail to Babhulkheda this will no longer be required.