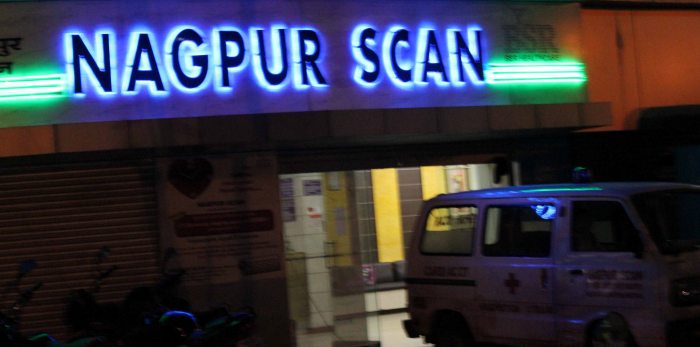 Nagpur News:
The strike called by the Radiologists of Vidarbha on Wednesday to show solidarity and protest the arrest of a radiologist in Nanded received very good response according to the Indian Radiological and Imaging Association (IRIA).During the Strike accept few big private Hospitals all the Radiology centre's remained closed.
Patients in Nagpur had to run from one corner to another for X-ray, CT scan, sonography  and MRI services. A doctor in Nanded was arrested by Police after a complaint  by  a women, whereas, the association claims that the arrest is meaningless. To show solidarity for the doctor, the radiologists of vidarbha carried a day long strike. Around 200 hundred Radiologists from Vidarbha participated in the strike .
Meanwhile, a meeting by the association was held at IMA hall to discuss the matter. Dr Madhusadan Sarda gave information about the incident of Nanded. Former President (IRIA)Dr.Kishore Taori appealed the doctors to obey the rules and put strong protest against wrong police action.Dr Suresh Chandak,Dr Harish Chandak,Dr Prashant Onkar guided the doctors.
The association submitted memorandum consisting demand that in future there should be no action without proof against doctors and to the Police Commissioner, Municipal commissioner and the Collector. Dr Sarda claimed that the strike was 100 percent successful and at the same time emergency patients were attended so that patients do not face trouble.