Nagpur: "Aaaeee Nagpur!!! Maloom tereko, bahut kuch aatta mere ko"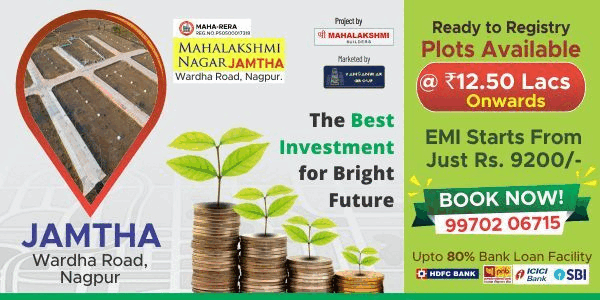 Radio Jockey Shubham's cheerful voice reverberates from Youtube from my lap top. Listening to many of his videos, this seems to be have been his favorite line – his punch line, you can call it.
So many of his stunned friends who are still numb with shock would like to ask him – sab maloom hai tere ko, toh why did you not tell us something like this was going to happen?
What happened to you exactly this morning that you left us like that – suddenly and unexpectedly??
The real reason why just 24 years old Shubham, who seemed so full of life, passed away will be known when post mortem results are out. Right now it is happening at Mayo – Indira Gandhi Medical college where he breathed his last.
Sources informed Nagpur Today that he complained about chest pain to his office guard at around 9.30 am on Thursday.
Sensing the urgency, his co-workers took him to Hitech hospital. The doctors at Hitech found his condition critical and referred him to Mayo hospital where he died while undergoing treatment.
Another Radio Jockey, and a close friend of Shubham, Akeel clarifies that when they last met on Sunday – they usually met regularly on weekends – Shubham had just said that he had been down with viral fever for 2-3 days but was fine now.
"He had no extended illness at all" says Akeel. Also other Radio related friends we spoke to, like R.J. Raj, who is the senior most in this business.
"Shubham meant energy, enthusiasm, joy" says Raj. "He enjoyed his role as a radio jockey so much that despite his tremendous success he was always looking to better himself at it. Whenever we met, he used to ask me for tips on how to make his show more entertaining, more successful…" muses Raj.
Since the initial reaction of all witnesses was that Shubham must have suffered from a sudden and massive heart attack, NT asked Nagpur's senior Cardiologist and physician Dr. Varun Bhargava, M.D. of Care if it was possible for someone so young to die of heart attack.
"It is very possible and tragically happens too often these days" replied Dr. Bhargava.
Asked about the reasons, the Doctor said there is never just one reason that contributes to this calamity. It is a combination – his lipid profile; his family history; his life style and his habits. Smoking can be one major culprit.
(One thing is certain though – with very young people, a heart attack is almost always fatal. The heart is too unprepared for sudden shock of an attack and cannot fight back. There are rarely any symptoms. Just an attack – and then death.)
"He did not smoke – not even occasionally, NEVER" says Akeel vehemently when asked if Shubham smoked.
"He did not have any bad habits – he was just a young, innocent kid!" Alcohol, drinks etc. too were out of question. He most probably did not even have a girl friend yet.
Was his professional life stressful? How is it to be a Radio Jockey? Does it entail very early mornings or sleepless nights?
"No, he had a regular 7 to 3 work life with Radio Mirchi, he used to host his show till 11 a.m. and afterwards was in the office doing research and planning for future shows."
Shubham's family has planned his funeral for 5 p.m. today evening.
Our heart goes out to them – his immediate family. If his demise is such a shock to his friends, no one can imagine what it must be like for his parents, his grandparents ( if alive) and his siblings…
A live presence like Shubham, who woke up so many Nagpurians everyday and kept them entertained and gave them company as they drove to office or went about their morning chores is no more…
Not much of a radio listener myself, seeing and hearing his videos before doing this story, I have become a fan.
Shubham, what happened to you dude??!! Where have you gone away to? Not fair.
But life – and death – rarely are…