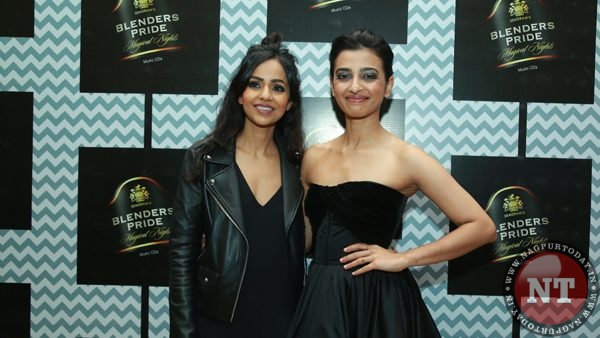 Nagpur: City's urban and happening CP Club is set to witness one more round of mega musical event called Magical Nights on Saturday at 7.30 pm. Guess what, tinsel town's diva and accomplished actress Radhika Apte will turn on the heat at the event as a showstopper while walking down the fashion runway. She will be seen sporting the dresses of duo designers 'Gauri and Nainika' along with Vidhi Wadhwani. Vidhi Wadhwani who hails from Nagpur had done many shows and presented her work in the fashion show.
In conversation with Nagpur Today the young fashion designers shared their enriched experience in fashion industry. Known for their fusion style and a feminine touch in every design
Nainika Karan from the label Gauri and Nainika said that "Our designs are inspired by old Hollywood movies which we used to watch in childhood. From those we try to fusion the old charm with new style".
My designs always showcased something new with more drama, style, and a feminine touch which we gave in our design in the models and Radhika she added.
Speaking on the proudest moment in her career she added, "For every person his or her first venture whether its first fashion show, opening of new showroom, or their dresses worn by actors, is always cherished and remembered".
Pride is what you achieve while working. Everyones work is there pride and if one is good in it that's there's proudest moment both the designers stated.
Both designers said to experiment everytime and to be more bold in choosing that specific style and wear what you like and make it a style statement.
The glamorous night will feature many unique style and will take the temperature of Nagpur at an all time high.
By – Abhishek Tiwari and Farhan Kazi