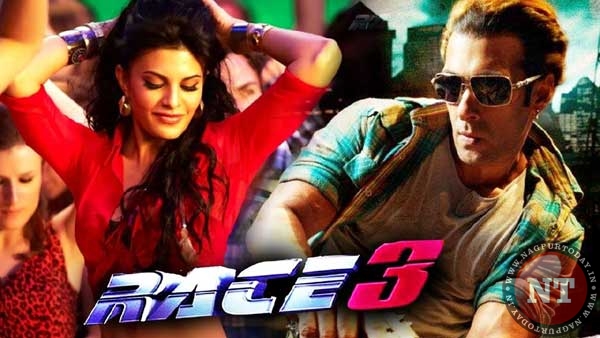 Before you all decide to book your tickets and grab a seat to watch much awaited Salman Khan starrer 'Race 3', here's a little piece of advice—keep your logic at the backburner. The action thriller is a third part of the blockbuster 'Race' franchise and is directed by ace choreographer turned filmmaker Remo D'Souza.
The film is high on glitz, glamour and some kickass action—well, full marks on that department. This is Bhaijaan's Eid release and the fans are surely going to throng the theatres during the weekend. But when it comes to being a wholesome entertainer—'Race 3′ falls short with a little margin.
Going by the kind of screenplay its previous parts had, 'Race 3' twists move faster than the speed of light. Salman as Sikander Singh is dashing, macho and super smart. Meet his family—the veteran Anil Kapoor aka Shamsher Singh, twin siblings Daisy Shah (Sanjana) and Saqib Saleem, Bobby Deol as Yash and Freddy Daruwala.
In this multi-starrer outing, Salman anchors the ship. It is the third instalment of blockbuster 'Race' series which had Saif Ali Khan in the lead role previously.
These are the central characters and the plot moves with a flashback story weaving the present scenario perfectly. This filthy rich dysfunctional family gets set on a mission and in between a lot of mystery unfolds.
Guns blazing, cars overturning, kickass action and some adrenaline pumping stunts. Now, the 'Race 3' chase will keep you glued but it lacks the grittiness required in a thriller of this kind. Salman as an action hero needs no introduction. In 'Race 3', he has been given some crazy heavy-duty dialogues coupled with Bhai-certified vogue. And yes, who can forget Daisy's 'our business is our business, none of your business' dialogue.
Daisy is the surprise package in this actioner as she nails it! Hope she gets to do a lot more stunts in next projects. Jacqueline Fernandez looks glamourous as Jessica and does exactly of what we have seen her do before. The background score looks heavily inspired by Hollywood in some scenes.
Bobby Deol is back and looks perfect in his part. The famous scene where Salman and Bobby go shirtless will get a thunderous response from the audiences as the whole feel is total paisa vasool!
'Hiriye' song is foot-tapping and the best one by far from the album. The action face-off between Jacky and Daisy is one of the highlights as seldom have we seen actresses fight it out like heroes.
This action thriller lacks depth. Saif lent a kind of intrigue to the character which was missing this time.
The makers have dropped a huge hint of Race 4 possibility. So, brace yourself for the chase is still on!
(Ratings: 2.5/5 Stars)