Nagpur News: "It is the quality of education and the soft skill attributes that will guide you to fruitful future," said IIM Trichy Director Dr. Prafulla Agnihotri while delivering a lecture organized by Datta Meghe Institute of Management Studies(DMIMS ) at Hotel Pride on Thursday .The talk 'Learning from Leader ' was in two sessions for faculty and students.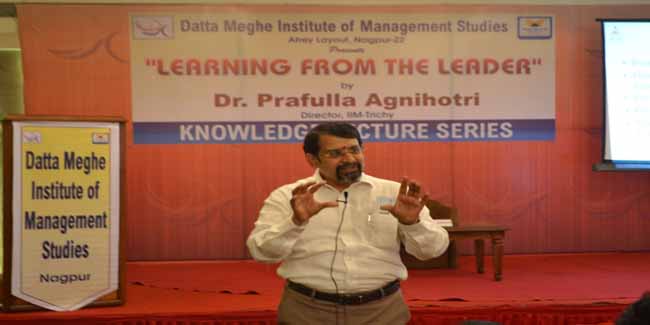 Dr. Agnihotri spoke on the topic 'Enquiry method of learning' for faculty development and on 'strategic brand management'. The interactive lecture was heard in spellbound attention by the large number of MBA students, and took the advice and asked questions on management and advertising from the master itself.
"MBA gives you a platform and open up avenues but attributes like Positive attitude,hard work, dedication and problem solving skills is what makes you outstanding and opens up windows at various stages of working life and offers bright future", stated Dr. Agnihotri.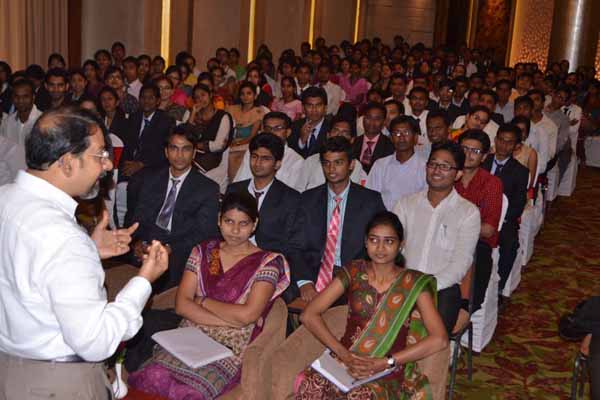 His speech was marked with most excellent examples of management and marketing strategies that had something to teach the students by way of experience, he emphasized on never to compromise on quality. Quality is number one, build superior service and get into the customer's mindset.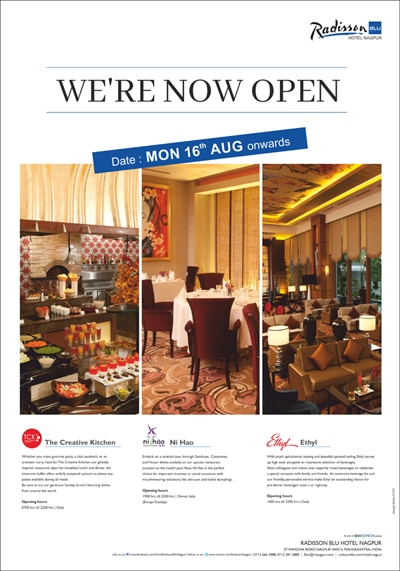 Dr Agnihotri had message to the management teachers also wherein he urged them to shift from traditional method of teaching to inquiry methodology. Inquiry methodology improves the students grasping power, demonstrate and teach,elaborated Dr Agnihotri.
While speaking with Nagpur Today Dr Agnihotri talked about the entrepreneurship as career option. He said it is already in you, you have it in you. You must be ready to take risk and road not taken earlier, prepare to go steady in the initial years.
Earlier the Programme began with the welcome speech of Director of DMIMS Dr. Sujit Metre. Dr Vaishali Rahate was the co-coordinator of the programme.
Principals of various Management colleges of Nagpur were also prominently present during the programme.