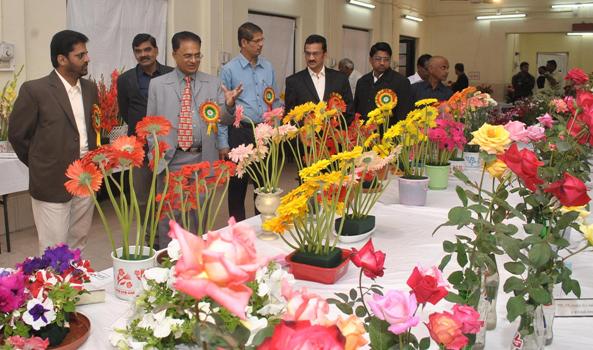 Nagpur news:
The annual flowers exhibition, organized by Parks and Garden Department of Public Works Department (PWD) at Vidhan Bhawan, received good response. The exhibition was inaugurated at the hands of Accountant General Yeshwant Kumar.
Vijay Sagne, PWD Chief Engineer; Junghare, Executive Engineer of PWD Park and Garden Department; Wandhavkar, Junior Engineer; Aachawar, Branch Engineer; Garadkar; Joint Director Kachre were present prominently at the inaugural programme.
D K Pawar, S S Babhlikar, S T Nandanwar, Vijay Rawal, N S Mangaonkar, N P Raut, Vipin Kulkarni, Suresh Angalwar, Arvind Sable, Dr Gorde, Dr Ashtekar, Dr Archana Kadu, Dr Neha Chopde, Om Jajodia, Dr Archana Patankar, and Dr Wakde worked hard for the success of the programme.