Nagpur: The National Democratic Alliance (NDA) government in the state has issued new orders for private security services in the state. Accordingly, now the renewal of licence will have to be done by state home department (principal secretary) and each private security service organisation will have to accommodate 70% ex-servicemen in its fold in order to make the service state-wide.

But, interesting to note is that the state home ministry, before issuance of new orders, renewed the licence of a closely related and renowned security agency for a period of coming 5 years. As a result, the said agency will work at minimum rate, giving rise to unemployment. Such agency's name is BIS, security services.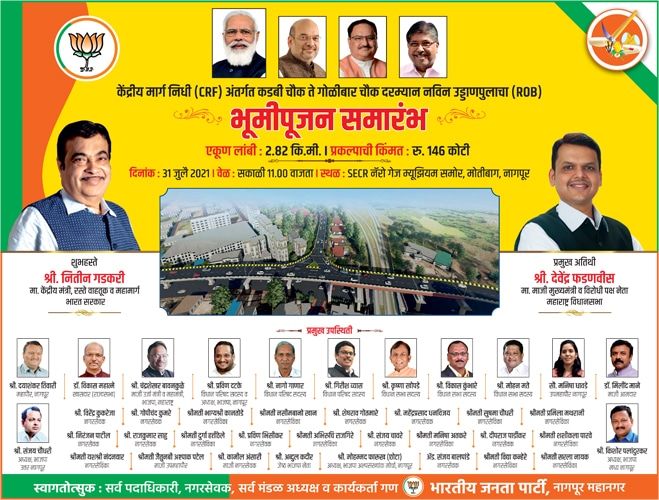 Earlier practice of obtaining licence was from commissioner of police, under Private Security Act 2005 and 2007, and this practice continued till December 2014. Now, when ex-servicemen will be employed by private security agencies to the extent of 70% they will have to be paid their wages as per their rank with due honour. In other words, the underpayment system (exploitation) will not be applied to ex-servicemen. There is much demand from government and public sectors for security personnel to be inducted from Soldier Board/ Zilla Sanik Board.
As per new orders, the private security agency with renewed licence and 70% ex-servicemen in its fold will be able to run security services across the state. Those security agencies which will provide restricted services in each city will have to apply to the joint commissioner of police and those which will provide security services to rural (district) areas will have to apply to I G (Range) for permission.
The problem to be faced now by the private security agencies will be that they will not be able to pay high salary/ wages to ex-servicemen honouring their ranks if they are supplied by Zilla Sanik Board or by ex-servicemen's registered organisations, because their rank-wise salary/ wage will be higher than what the private security service agencies can afford to pay. Moreover, the security service agency will have to maintain its headquarters at that place or jurisdiction in which the licence is issued.
According to sources, as many as 9 private security service agencies had got contract for security service, but their contract was cancelled due to new government orders.
The NMC had issued a tender worth Rs 11 crore about 3 months ago for security guards. The renewal of licence was stopped as per new orders. But when the security agencies got their licence renewed by Joint CP and produced it before the NMC they got the work.
Each security agency spends at least Rs 1000 for verification of each security guard, and the verification is done by police department. The renewal of licence takes about 20 days for city area and 30 days for rural area.
The existing plight of security service agencies is pathetic. For example, instead of 8 hours a security guard is asked to do 12-hour long duty, and paid something between Rs 3000 and Rs 6000 monthly. The security men so employed are of 50 plus age group.
According to a currently working security guard, the issue of armed security guard or armless security guard is under dispute. Those who possess licensed arms are their personal ones for personal security, and they cannot do duty of protecting the property of others with personal arms.
Another security guard was of the view that demand for a gunman had gone down particularly even in banks where the guards are without arms today, or wherever gunmen are posted they may be from soldier board.
Yet another guard said, the arms with all India permit are easily obtained from UP. There are hundreds of licences in Nagpur district which were issued by UP government/ concerned department. After licence is ready, one can get arms from Ordnance Factory, and the licence is later on renewed by CP office.
According to a fourth guard, body guard service is a 'bulk service' it continues as far as possible, but when inspected everything come out crystal clear. If one wants to keep a personal body guard he must possess the valid licence and such guard may be retained under rules.
Rajeev Ranjan Kushwaha (rajeev.nagpurtoday@gmail.com)