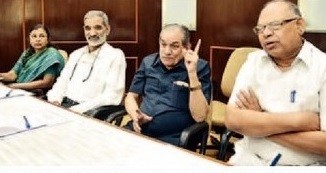 Nagpur: The Maharashtra State Backward Class Commission is conducting the statewide hearings. The opinions of all the communities including Maratha community are being considered. The hearing in Aurangabad is over while the hearing in Nagpur took place on Wednesday. Further, hearings will be held in Amravati, Nashik, Pune, Konkan and others. The hearings are expected to be completed by the monsoon. After that the report will be handed over to the State governnent as soon as possible, said chairman of the Maharashtra State Backward Classes Commission Justice (retired) MG Gaikwad.
Nagpur: In order to know the social, educational and financial backwardness of the Maratha community, the Maharashtra State Backward Community Commission conducted a public hearing on Sunday at the Ravi Bhavan in the presence of chairman of the Commission, Justice (retired) M G Gaikwad. The public hearing was conducted from 11 am to 5 pm.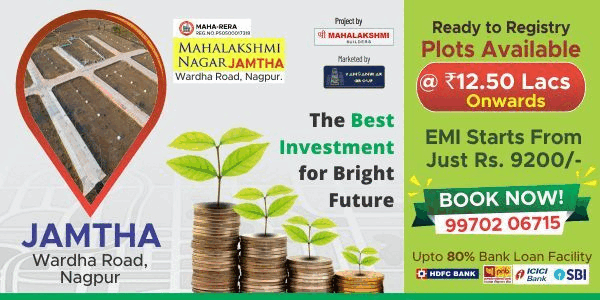 During this time, the experts of the Commission Dr. Sarejerao Nimse, member secretary D D Deshmukh, member Prof Chandrashekhar Deshpande, Dr Dattatraya Balasaraf, Dr Pramod Yeole, Rohidas Jadhav, Sudhir Thakre, Dr Suvarna Rawal and Prof Rajabhau Karpe were present.
Owing the hearing, the various organisations of the Maratha community demanded reservation for their community. They explained why the Maratha community needed reservations. Various caste based organisations, including OBCs, also presented their side.
Speaking to the newsmen, the chairman of the Commission, retired Justice MG Gaikwad said that the monitoring of the financial, social and educational status of the Maratha community is being done by an agency. For this, five talukas in every district and two villages in every taluka have been selected. The villages which have greater Maratha population have been included in the survey. Apart from this, a municipal corporation and one city council have been selected from every district.
90 organisations seek Maratha quota More than 90 organisations have demanded reservation for Maratha community during a public hearing organised by Maharashtra Rajya Pichhda Varga Aayog at Ravi Bhavan here on Wednesday. The organisations have also submitted memorandum seeking reservation for Maratha Samtd. Different organisations of the OBC have demanded separate quota for Marathas without being included in OBC quota. The Commission said that all the communities have assumed positive attitude on this issue.