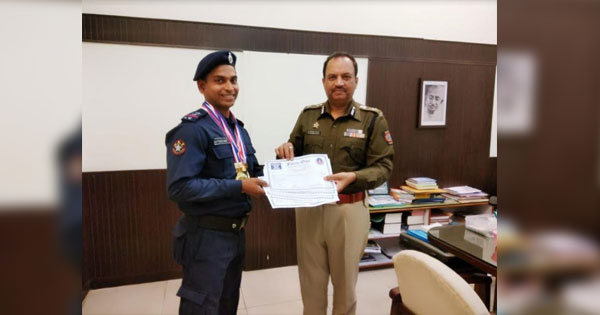 Nagpur: Police Sub-Inspector (PSI) Vijender Thakur, posted in Quick Response Team (QRT) in Nagpur City, excelled in the Force One Commando Training Final Examination conducted in Pune by bagging 5 gold medals.
The PSI Thakur was also nominated as "The Best Commando" of the training.
For his outstanding feat, PSI Thakur was felicitated by Commissioner of Police Dr Bhushan Kumar Upadhyay.