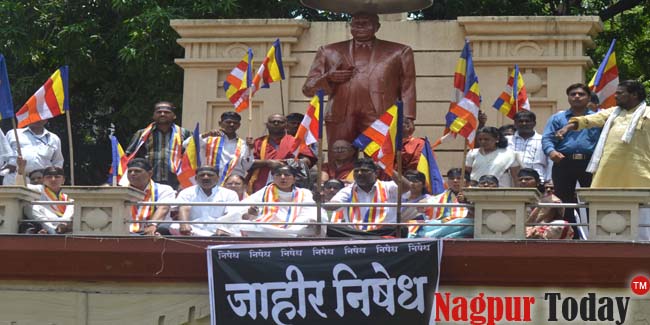 Nagpur News: A large number of supporters and followers of BR Ambedkar and others on Sunday staged a demonstration here to protest the serial blasts at the world famous pilgrimage town of Bodh Gaya in Bihar.
Holding placards, banners and Panchsheel flags, the protesters gathered at the Reserve Bank square (Samvidhan Chowk) in the city and condemned the blasts.
They shouted slogans and stopped vehicular traffic, which was then diverted from the square.