Nagpur: In order to cap the increasing deficit in property tax collection in Nagpur, Nagpur Municipal Corporation's standing committee chairman Sandip Jadhav has planned to convene zone-level review meeting from today. The budgetary estimates pegged the property tax collection target at Rs564 crore for the 2017-18 financial year.
The review meeting will be convened from Laxmi Nagar zone and Dharampeth zone, which will be held today. It will be followed by Hanuman Nagar and Dhantoli zones on Wednesday, Nehru Nagar and Gandhibagh zones on Thursday, Satranjipura and Lakadganj zones on Friday. On Saturday he will be convening a review meeting for Ashi Nagar and Mangalwari zones.
Sources suggested NMC should target the suburbs as there are lakhs of unassessed properties. The civic body should bring those properties under tax ambit and improve revenue collection, sources said, adding that NMC has the potential to generate Rs500 crore from property tax department only.
Despite this, the NMC has not yet started generating property tax invoices and this may be delayed further. Sources pointed out that the delay is due to implementation of annual letting value (ALV) and calculation of all properties as per ALV. Sources pointed out that before issuing invoices the department will have to give 21 days for property owners to submit suggestions and objections. To ensure smooth implementation of the new system effectively, the standing committee chairman has convened the meeting.
Though a direct tax, the Nagpur Municipal Corporation has never able to achieve the property tax targets set by standing committee chairmen. This year, Jadhav has increased the property tax target by almost Rs260 crore from the past standing committee chairman's target of Rs300 crore. Even the zonal offices failed to achieve even half the target.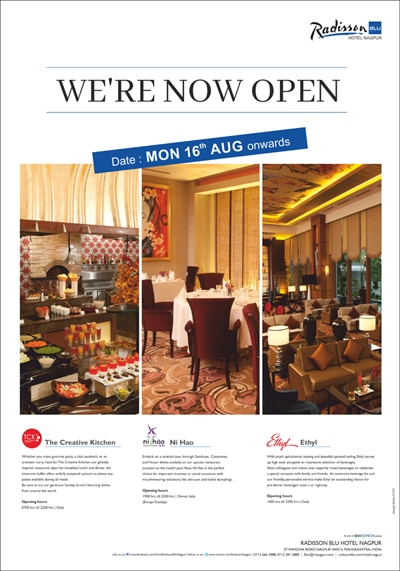 There are 5.31 lakh property owners within the city limits. The then standing committee chairman Sudhir Raut had set a target of Rs306.45 crore for 2016-2017. The earlier target by the civic chief was Rs250 crore, which he revised to Rs240.11 crore for 2016-2017.
The NMC has also announced amnesty scheme for property tax defaulters from July 17 to August 7, under which NMC has announced to waive off 90% on interest and penalty. The number of defaulters is 1.78 lakh. During the amnesty scheme last year, only 36,000 defaulters cleared the arrears and NMC could only mop up Rs23.62 crore of the Rs191 crore arrears.