Nagpur Metro gets ready for trial run next month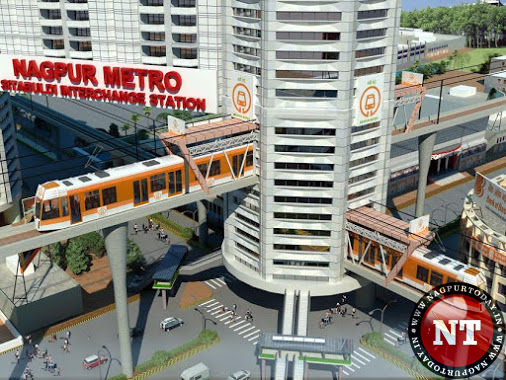 Nagpur: Nagpur Metro Rail project would soon see a landmark trial run next month. The work has been going on at fast pace to begin trial after August 15. Mahametro managing director Brijesh Dixit on Monday said two sets of three coaches would be arriving by this month-end and the trial would begin after August 15.
Mahametro would be hiring the coaches from Hyderabad Metro, which was recently inaugurated. The coaches are lying idle at Hyderabad and therefore will be put to use in Nagpur. The trial run in August would be done on the 5.6km stretch from Mahametro's Mihan depot to airport.
Initially, empty coaches would be run on the track with subsequent addition of load in the form of sand bags and human being to test oscillation and fire safety. "We will test how the coaches behave on the track. This would include things like jumping and sideways movement. The same agency (in this case L & T) would be maintaining those coaches. For this, it will need to set up an ancillary unit in Nagpur," Dixit said. He however, did not give any specific time period for which the trials would be conducted.
He added that the coaches are unique in their design aspect and the ministry of urban development has already made this model a must for all metro projects across the country. "These coaches are in 3, 6, and 9 pattern. In the set of three, two are powering the coaches so it will be a lot quicker. Also, they re-generate power when the brakes are applied instead of consuming," he added.
Dixit also said that the Vidarbha Cricket Association (VCA) is yet to respond to the extension plan till VCA stadium at Jamtha. "I would be writing to them again on Tuesday since they are yet to make any commitment on our appeal," he said.
Dixit said that city metro officials are also working on the first and last mile connectivity beginning with Wardha Road. "We have already held discussions with the Nagpur Municipal Corporation (NMC). The metro would be running on routes that have buses with heavy passenger traffic. The plan is such that when passengers get down from metro rail they should immediate get a feeder service like a bus, taxi, auto for the next destination within the city," he added.
Meanwhile, the Mahametro-BIM Advancement Academy would be starting its first course for contractors, metro officials and professionals from Udyog Bhavan on Tuesday. The course would run in four phases and see international experts guiding the participants on digital operation of infrastructure projects. Dixit said they are inviting engineering students from the city to take advantage of the course. However, there was lack of clarity on this as Dixit said the course is not open to all even though Nagpur Metro hasn't shortlisted any institution from where students will be allowed.