Property dispute turns ugly; elderly man attacked in court premises; left with bleeding eyes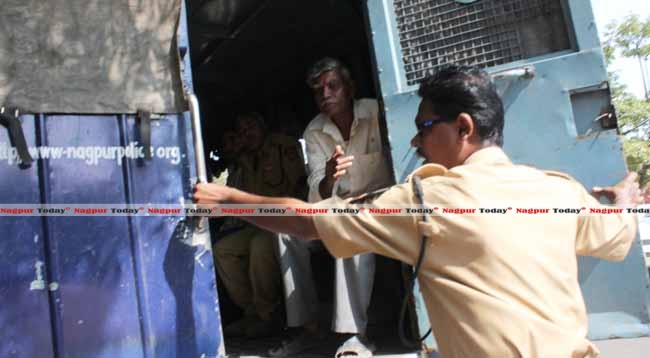 Nagpur News.
An elderly man was attacked in the court premises on Friday, following a long pending property dispute with another man. Sonba alias Sunil Tukaram Bhude, 60, a farmer in Kirnapur village on Hudkeshwar road was injured severely after the attack which left his one eye bleeding profusely. Bhude appeared for hearing on Friday in connection with the case filed by the attacker Rajesh Chottelal Tripathi, 38, against him. Rajesh is the resident of Juni Somwaripeth near Kamgar Kalyal Kendra.
The incident happened when Bhude with his Advocate Anil Raje in room no. 502 to discuss the property case, which was up for hearing in the court from 10 am. Bhude was also accompanied by his sister Meerabai Kulhe and brother Sunil Tukaram Bhude.The case was to resume in the court after lunch at 3 pm.
Suddenly, Rajesh appeared before them and started hurling abuses at Bhude. In a fit of rage he attacked Bhude in his eyes with the pen which piereced a corner of his eye. Budhe started bleeding that stained his white coloured scarf fully.
Former Secretary of Bar Association Advocate Prakash Jaiswal who was sitting discussing another case on the opposite side of the room, rushed to the rescue of Bhude and prevented the brawl from escalating.
According to sources, both the accused and the victim had an agreement for sale for a plot owned by Sonba. After a few years, the rate of the said plot increased and Sonba wanted to gain more money for his plot. He tried to make the agreement null and void somehow. However Rajesh came to know from sources that Sonba is trying to sell off the plot. Irked by this Rajesh filed a case against Sonba in the civil court.
When Rajesh and Sonba came face to face, the inert anger came out and Rajesh lost control over his senses and attacked Sonba.
After Advocate Prakash Jaiswal separated the two, he called the police who came and took both the accused and the victim to the Police Post in the court premises. From there, the police officials took the accused and victim to Sadar Police Station.
The victim Sonba was taken to Mayo Hospital (IGGMC) for a medical examination. Till the time of filing the case, the accused was held in Sadar Police Station and no case was registered as yet.
:: Image Vicky Thorat