NVCC to confer them with Navratna awards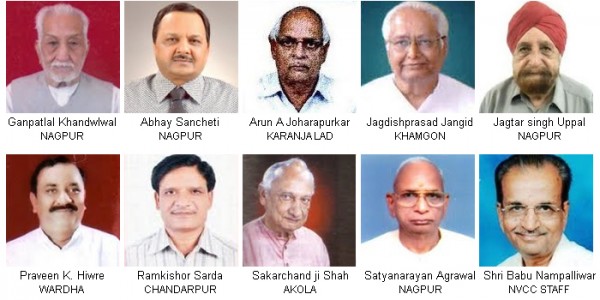 Nagpur Today.
A unique programme called "Vrindavan Diwali Sneh Sammelan is going to be organized by the Nag Vidarbha Chamber of Commerce (NVCC). At this programme the NVCC will be honouring prominent businessmen of Vidarbha with Navratna Awards. The programme is slated for November 8, 2013 from 6:30 pm onwards at their premises on Temple Road, Civil Lines.  President of NVCC Dipen Agrawal announced this at a press meet held on November 5, 2013.
Dipen Agrawal said that this is the seventh year that the awrds are being conferred by NVCC. Nine prominent and well known business who had excelled in their fields of business and those who have contributed to the socio-economic field were selected by a committee formed specially for this. He added that of the total, 3 businessmen are from the city and the remaining are from different parts of Vidarbha.
The Navratna Awardees conferred by NVCC who were shortlisted are Abhay Sancheti, Jagtar Singh, Uppal Satyanarayan Agrawal from Nagpur. Sakarchand Shah (Akola), Arun Joharapurkar (Karanja Lad), Praveen Hiwre (Wardha), Jagdish Prasad Jhangid (Khamgaon), Ramkishore Sarda (Chandrapur) and Sudhir Kothari (Hinganghat).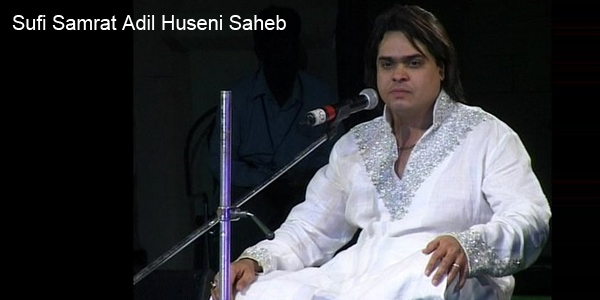 Dipen Agrawal also added that two special awards will be individually given to Ganpatlal Khandelwal, having completed 100 years of age and is still actively working at his business establishment at Anaj Bazaar, Itwari including Babu Nampaliwar, who has tirelessly provided valuable service from past 54 years at NVCC. Nampalliwar is 76 years of age and serving as the Manager at NVCC. He has contributed immensely to the day to day working of the chamber.
A musical performance by Sufi Prince Adil Husseini Sahab will also be showcased during the programme. Diwali Milan and Navratna Awards will be telecast live from 6:30 to 10 pm on UCN Channel No 465 so that viewers from other parts of Vidarbha could watch the programme.
Those present on the occasion were Joint Secretary Sachin Punyani, Joint Secretary Manubhai Soni, Joint Secretary Ashok Singhwi, Treasurer Raju Vyas, Vice president Prakash Mehadia, Secretary Hemant Gandhi, Vice President Manu Panchmatia, Special Invitee Chunnibhai Shah, Project Coordinator Bharat Thakkar.
President of NVCC Dipen Agrawal has appealed to all members and invitees to attend the programme in large numbers to make it a grand success. NVCC organizes various programmes and seminars to upgrade the knowledge of members and to keep them updated about the current trends in the market.