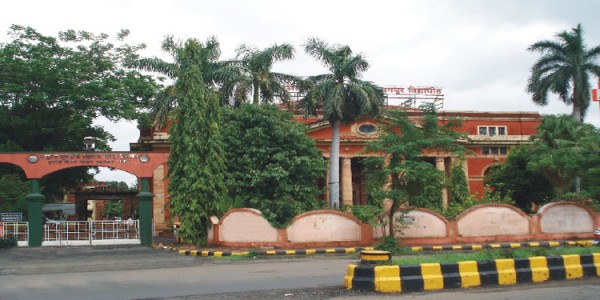 Nagpur News:
The professors of Rashtrasant Tukadoji Maharj Nagpur Unisverity will protest against irregularities in paper checking of University on February 4. 5,000 teachers from Rashtrasant Tukadoji Maharaj Nagpur University and around 40,000 teachers from all over the State in association with Nagpur University Teachers' Association (NUTA) have opposed the irregularities in examinations of Nagpur University.
NUTA member Nitin kongre said that they will boycott the examination of University on February 4 to press for their demands. They have protested the irregularities in Practical and written examination, paper moderation, and inspection and paper checking. Kongre said that they had earlier protested about these irregularities but no action was taken. Thus, we are compelled to take this stern action. Professors and lecturers from BA, B Sc, B Com, M Com, and others courses will take part in the protest.  Dr Vilas Dhage, Prof Vilas Dhone, Dr Babanrao Taywade, Dr Sanjay Tekade, Dr Satyawan Meshram, dr Shyam Punde, Dr Pradeep Hadke, Dr Sanjay Tupe, Dr Kartik Panikar, and other professors and lecturers will remain present at the protest.
It is mentioned that last year when professors and lectures protested, students hjad to suffer. Last year, paper checking of summer examination started very late due to these protests. Thus, results were delayed. Students of final year had to take fire of these protests. Students will again have to face the brunt of these protests if they continue this year also.