Nagpur: Bharatiya Janata Party (BJP) came to power doling out enticing dreams to the masses. However, once they have come to power, instead of giving importance to public welfare, the power has been among limited and chosen few. Sources added that even the office-bearers have been denied good portfolios. On the other hand, top and senior leaders are observed to be allocated creamy super-prime posts or portfolios in the ministry to RSS and non-BJP leaders who are from allied parties of BJP. As a result, very aggressive and forceful BJP leaders have now become hostile or lethargic. The offices of pro-BJP leaders which once used to be jam-packed now seem to attract dwindling crowds. BJP had given tickets to many leaders and activists, of whom many won too. As soon as BJP came to power in the centre and the state, the hope of thousands of pro-BJP leaders who were till date were denied any benefits rose once again. They hoped that their efficient leaders in the centre and the state will fill more than 100 vacant posts of Commissions, Corporations, Committees and Boards without any delay. Some also hoped to be chosen in chief or main office-bearer's posts wherever BJP is in power.
However, the senior pro-Vidarbha BJP leaders have dealt with the office-bearers of BJP in what could be termed as cock-the-snook. Sources claimed many close acquaintances are been allocated profitable posts or portfolios on the directions of RSS.
Highly placed sources alleged that this partiality includes the Pathak brothers. While one is made the Joint Secretary of the Chief Minister, the other is appointed as the Board Director in Energy Ministry. What is more appalling is that senior BJP leaders have chosen to appoint people close to them and their close acquaintances in the Central and State Level Boards and not show affinity to the party and the old activists and workers. This has also evoked anger and feeling of neglect among the old and veteran activists and youth party workers.
So called controversial appointments of BJP activists in Corporation and Committees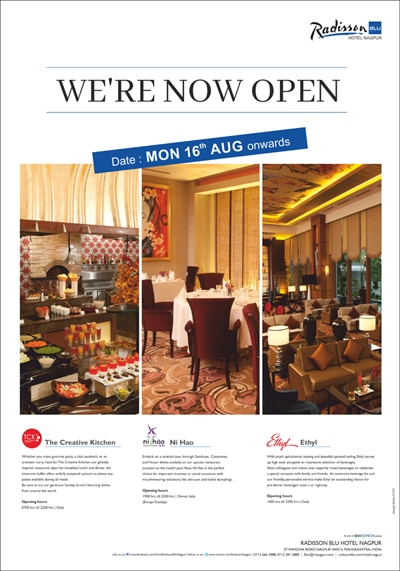 Sources alleged that just a few days ago, an office-bearer of BJP City Slum Front named Ramesh Wankhede has been appointed in one of the Committee related to Central Telecommunication Ministry. This is the same person who had duped Bharat Sanchar Nigam Limited (BSNL) worth crores of rupees by making a duplicate BSNL Company. Even till date, he has to attend the Court Calls (Tariq) in Katol Court. While giving a letter of recommendation, Union Surface Transport Minister Nitin Gadkari must have assumed that the Telecommunication Department is a very small organization.
Sources alleged that another retired employee of Nagpur Municipal Corporation (NMC) named G D Jambulkar had tried his level best to get a BJP ticket for the Vidhan Sabha polls but  he could not win the trust of the senior BJP leaders. However, another BJP Candidate did win from the same constituency.
When BJP came to power, one of the first things that city BJP leaders did in the shortest duration is allocate one of the prime positions to Jambulkar and have made him one of the member of MPSC. Sources alleged that Jambulkar is accused of hunting wild animals and a case registered against him under Fish and Wildlife Conservation Act, 1997 against him. Family feuds have always touched newer heights. Jambulkar is now considered as one of the most profitable and prime officials in the New Administrative Building of NMC. However, sources alleged that he is still not even the primary member of NMC. Sources also alleged that Jambulkar is the same person who had allegedly worked against the BJP candidate who was contesting from North Nagpur. Probably only for this reason BJP has decided to dignify Jambulkar.
It could be mentioned here that MLA Krishna Khopde, MLA Sudhakar Deshmukh, Maya Iwnate, Girish Vyas, Sanjay Bhende, Ashok Mankar, Sandeep Joshi, Chetna Tank, Avinash Thakre and others are still waiting in front few of the queue to be appointed in Commissions, Corporations, Committees and Boards.
By Rajeev Kushwaha