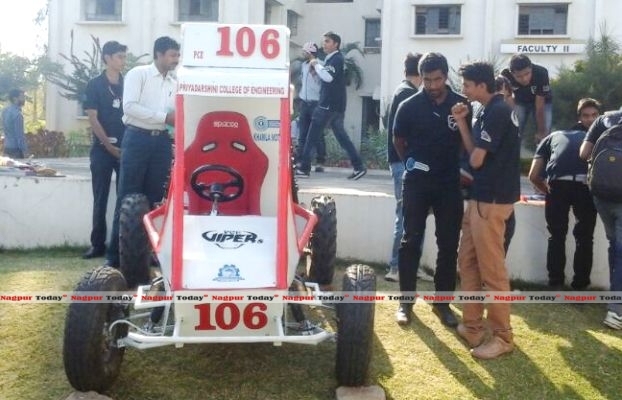 Nagpur Today.
An Engineer's knowledge is judged by the manner in which he is able to apply it! For instance, if a car model has to be designed by a Mechanical Engineer, he ought to seek for and apply the knowledge of not just his stream, but that of Electronics, Electrical, Information Technology, Computer Science, and allied fields as well. And his work is not yet over. He needs to compile this knowledge, apply it aptly, and 'Manage' the working accordingly. An automotive engineer has to conceive the idea of producing his model as a successful outcome!
In line up to the said quest for knowledge, the enthusiastic automobile engineering students have designed an innovative model and named it as PCE BAJA Vehicle. The vehicle was launched at the college premises.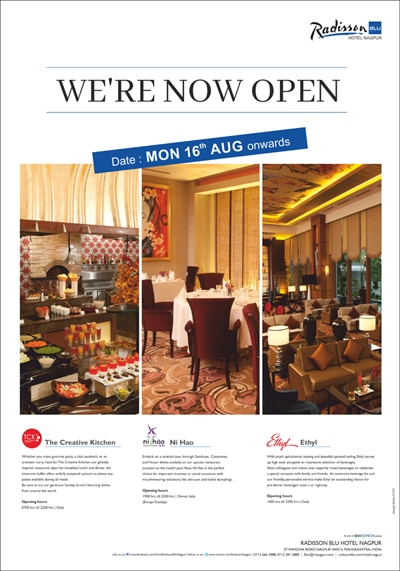 Modelled by a group of students named 'PCE Vipers'(All Terrain Vehicle Manufacturers) and 'Creativity and Innovations' from Priyadarshini College of Engineering under the guidance of T&P Officer Prof  Prashant S Kadu, the vehicle have managed to enter second round of the BAJA Competition – a competition is to expose automobile engineering students to real-world engineering challenges in which they are tasked with planning, designing, fabricating  and engineering a single seater, four-wheeler, off-road vehicle completely from scratch.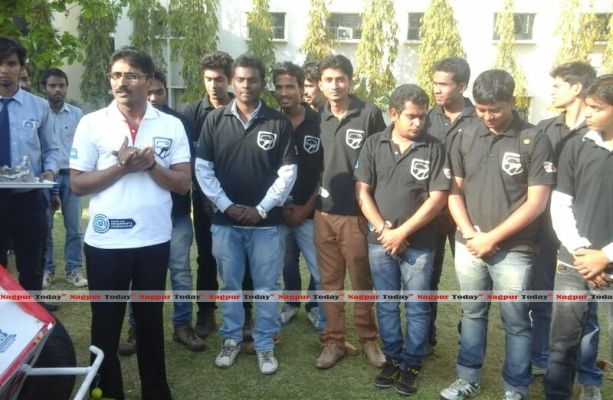 The undergraduate engineers, the PCE VIPERS are the first ones among the colleges in Nagpur, who got selected in the very first attempt in the BAJA Competition. The team maintained all the rigorous norms and regulation throughout one year of SAEINDIA collegiate membership before the final official gateway for BAJA SAE INDIA 2014 for becoming eligible to compete with other colleges from all over India.
At the launch were present Principal MP Singh, TPO Prof Prashant S Kadu, Dean Academics JP Modak, Mech HOD Prof Zakiuddin, Prof VV Shukla and Prof Dhale.
The students in the team PCE Vipers include Ranajoy Datta, Abhishek Kumar, Ashwini Raut, Shahrukh Sheikh, Aniruddha Bhure, V. Mohit Kumar, Somesh Chauhan, Prashant Kadu, Saurabh Kinekar, Anish Kumar, Amit Kumar, Pallavi Thul, Apurva Meshram, Jeoffery Shahjan, Shardul Ghussey, Arpit Deshmukh, Rana Mandal and Amarendra Singh.