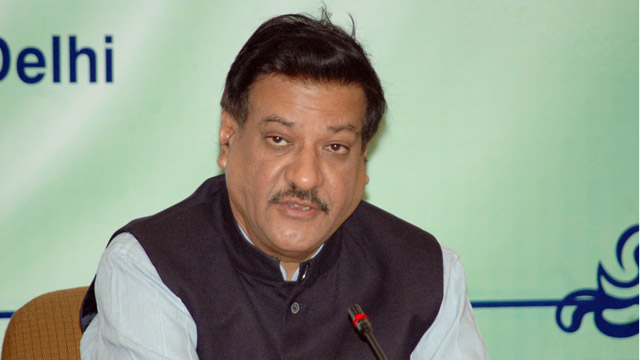 After undertaking a tour of the region, which is experiencing heavy rainfall, Prithviraj Chavan announced relief for Vidarbha today
Nagpur News: In an assembly discussion on the heavy rainfall that has killed 106 in Vidarbha, Maharashtra Chief Minister Prithviraj Chavan has declared relief for the region today.
for rain-fury affected people in Maharashtra in general and Vidarbha in particular, the Chief Minister Prithviraj Chavan has announced a Special Relief Package of Rs 1934.50 crore for permanent solution to the problem. He announced the Package in the both Houses of Legislature.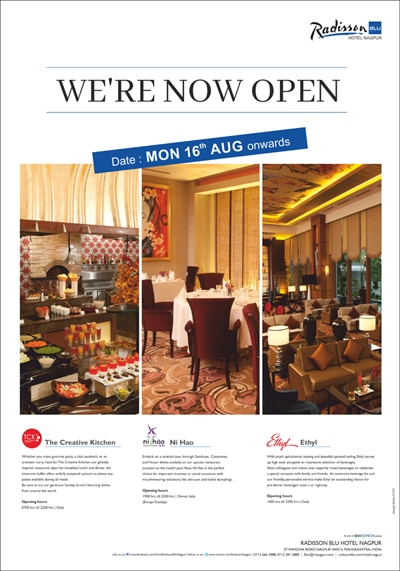 Chavan said, "Maharashtra State is bigger than other states, and, also different, geographically and naturally. On one hand, some areas are affected by excessive rains, and on the other hand some areas are still being supplied water through tankers. Since past two years the fought with droughts, and this year the is fighting with excessive rains thus hitting the state people hard. The Maharashtra Government is stressing upon the efforts to find out a permanent solution to such kinds of Natural disasters. I have asked all Collectors to submit their reports after completing the 'Panchnamas' (Paper works) on August 15," the CM asserted.
According to Government figures, the excessive rains have claimed lives of 237 persons out of which 107 belonged to Vidarbha. The figure of destruction and damage to houses stands at 3600 houses have been totally destroyed and 36,000 houses suffered partial damage. Similarly, 960 major animals and 987 small animals have died due to the rain-fury. Most disturbingly, 50 per cent of agriculture crops in four lakh hectares of lands have suffered destruction. The rains have damaged 25,500 hectares of land and the figure of washed out lands stood at 1000 hectares. If the relief is provided according to the above facts and figures, the total amount would be Rs 374.50 crore.
According to an order of the State Government, the definition of excessive rain covers 65 mm or more rains in 24 hours. Similarly, 5677 km of State Highway and Main District roads have been damaged. The number of small and big bridges destroyed is 502. The restoration of the roads would require an amount of Rs 141.17 crore. Rs 5 crore would be spent on 64 repairing works on water supply front. The restoration of roads in Nagpur and Chandrapur District would need Rs 100 crore. The repairing of transformers and power supply lines will require Rs 5 crore. It means Rs 720 crore are needed to restore and repair public property in Vidarbha.
The families of the dead would be given Rs 1.50 lakh each from Government and Rs 1 lakh each from Chief Minister's Relief Fund. Rs 75,000 each would be provided for completely destroyed "Pakka" houses, Rs 25,000 for totally destroyed "Kaccha" houses, Rs 15,000 for partially damaged houses, Rs 20,000 per hectare for roughed up agriculture lands, Rs 25,000 per hectare for wiped out agriculture lands, Rs 25,000 each for big animals, Rs 5000 for small animals. Similarly, Rs 7,500 per hectare for paddy (rice) crop and Rs 5000 per hectare for other crops would be given.
For restoration of roads in Vidarbha, Rs 600 crore will be provided apart from Rs 840 crore for permanent solution for flood-related tragedies in Vidarbha and other parts of the State.
The Chief Minister said, the Special Relief Package would also be provided to other parts of the State apart from the Vidarbha region.
 Numbers so far
Over 33,000 houses damaged
4 lakh 961 hectares of farm land affected
Kin of deceased to get 2.5 lakh rupees
25,000 rupees per hectare for land that has been completely washed away
141 crore for repairing the 502 damaged pools
10 crore for repairing 36 buildings
5 crore to fix water supply infrastructure
5 crore for repairing electricity cables
50 crore for special repairs of the maalgujaari lake
170 crore to construct cement nullahs