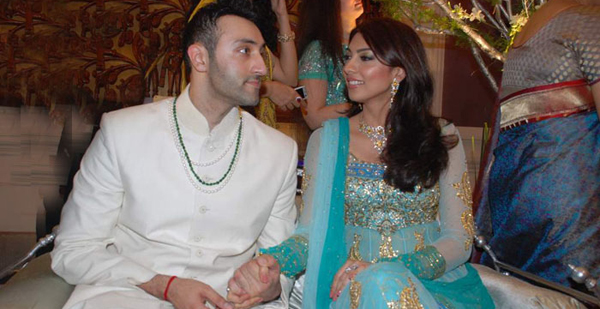 Nagpur News.
The Amboli police station in Mumbai have booked Nagpur based hotelier and transport business owner Prince Tuli for allegedly harassing her wife Yukta Mookhey, former Miss World and Bollywood actress. Yukta has told the police that her husbtand Prince Tuli has been verbally and physically abusing her for a few years and forcing her to have unnatural sex.
The Amboli police have booked her hotelier husband for dowry harassment under section 498 and unnatural sex under section 377 of Indian Penal code. The actress's in-laws have also been named as accused in the dowry harassment case, based on her complaint. A case under section 498 has also been registered against her father-in-law, mother-in-law and other family members.
"We have recorded her statement and will arrest Tuli and family in a day or two. Yukta, who stays in Andheri along with her parents and three year old son, approached us Thursday night," said Prabhakar Medhe, senior inspector of Amboli police.
Mookhey, who was crowned Miss World at the age of 20 in 1999, has accused her husband of years of mental and physical harassment. Prince Tuli is the son of Bachhitar Singh Tuli and Harinder Kaur Tuli. Yukta and Prince married on November 2, 2008 in a traditional Sikh ceremony in a Nagpur Gurudwara. She had complained to the police before too, having filed a non-cognizable complaint (NC) against her husband alleging harassment and abuse in July 2012.
"She has complained of being beaten up, forced to have unnatural sex and dowry harassment. She had earlier filed a case of harassment, but since this time her complaint includes unnatural sex and dowry harassment, we have registered her case," said police officer from Amboli police station.
At the time Mookhey had filed an NC in July last year, the police had directed her to approach the court.
A troubled marriage
According to sources, the couple differences in 2012. The actress had gone to Dubai in April 2012 for a holiday along with Prince and her inlaws. Two months later, she filed a complaint in court. She has been staying with her parents and three-year-old son for one year in Mumbai.