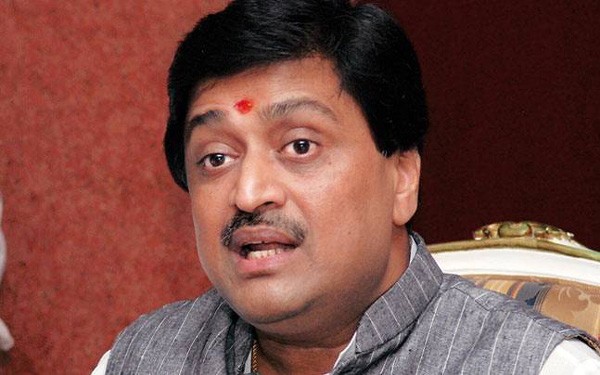 "PM Modi only visits Mumbai to perform bhoomi poojans. From the Indu Mills Ambedkar memorial in 2015 to the Chhatrapati Shivaji Maharaj memorial in 2016, his bhoomi poojans are only publicity stunts with no real results," said Maharashtra Pradesh Congress Committee President Ashok Chavan as the Prime Minister performed the bhoomi poojan for the Kalyan Metro in Mumbai.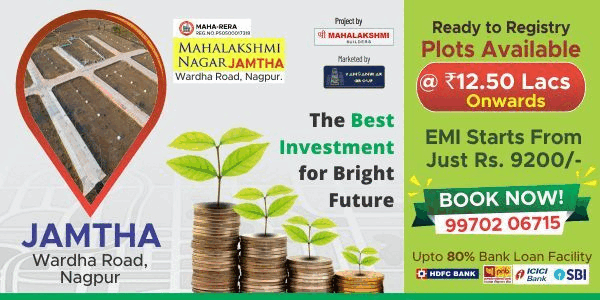 "The Prime Minister spent the first two years inaugurating projects started by the UPA and the next two years performing bhoomi poojans for promised project. When will he inaugurate projects started by the NDA?" asked Chavan.
Chavan accused the Prime Minister of turning a blind eye towards farmers' issues, claiming that the BJP was running an anti-farmer government. He said that the announcement of farm loan waivers by Congress Chief Ministers in Madhya Pradesh, Rajasthan, and Chhattisgarh had scared Modi, who was desperate to change the narrative of agrarian distress.
"During the Jan Sangharsh Yatra, the Congress had invited Prime Minister Modi to spend Diwali in Marathwada to understand the plight of drought-affected farmers. But it seems like the Prime Minister only visits drought-affected areas before elections," said Chavan.
Chavan said that the agrarian crisis – which defined election results in the Hindi heartland – was far more severe in Maharashtra.
"No farmer is receiving a fair price for his crops. There is no water to drink or to irrigate fields. Lakhs of farmers have been forced to march to Mumbai and Delhi to make their voices heard. The situation in Maharashtra is explosive and will result in the BJP being voted out of power in 2019," said Chavan.
He hit out at Maharashtra Chief Minister Devendra Fadnavis, blaming him for making false promises and calling the government's flagship Rs. 34,000 crore farm loan waiver a "joke."
"If Kamal Nath can waive all farm loans in Madhya Pradesh in 2 hours, why has Devendra Fadnavis taken more than 2 years to provide relief to farmers in Maharashtra? The CM promised relief to 89 lakh farmers through a Rs. 34,000 crore complete farm loan waiver in 2016. But even today, farmers have not received a single rupee in their bank accounts," said Chavan.
He also said that Chief Minister Devendra Fadnavis' promises of development existed only on paper, raising doubts about the whether schemes worth Rs 41,000 crore being launched by Prime Minister Modi in Mumbai and Pune would ever be implemented.
"Fadnavis promised 6,500 crores to Kalyan Dombivli Municipal Corporation during the 2015 election campaign. Has their Municipal Corporation received a single rupee?" asked Chavan.
Ahead of the Prime Minister's visit, the Kalyan Dombivli Municipal Corporation had to disinfect the Adharwadi dumping ground (located next to the venue for Modi's speech) to tackle the stench. Chavan said that this was a clear indication that the government's schemes were simply publicity stunts
"Prime Minister Narendra Modi announced this morning that 97% of India had met cleanliness targets. But yesterday, the Kaylan Dombivli Municipal Corporation had to spray chemicals on Kalyan's Adharwadi dumping ground so that the smell would not reach the Prime Minister during his speech today. Is this the Swachh Bharat we were promised?" asked Chavan.
"Modi ji can avoid the smell of the Adharwadi dumping ground by spraying chemicals, but the stench of the false promises of his government will only be cleared when the BJP is voted out of power in 2019," he added.
Prime Minister Modi also laid the foundation stone for the construction of 90,000 homes in Kalyan under the Pradhan Mantri Awas Yojana. Chavan hit out at the Prime Minister for not only changing the name of the scheme, which was originally launched as the Indira Awas Yojana by Congress Government, but also for a complete failure in its implementation.
"In Sai Baba's Shirdi, Prime Minister Modi claimed that the UPA only built 25 lakh houses during its tenure. Now, in Kalyan, he has repeated his lies by saying the UPA built 25.5 lakh houses in its tenure!" said Chavan.
"They only changed the name of Indira Awas Yojana to Pradhan Mantri Awas Yojana. The UPA constructed more than 2 crore houses over 10 years, building almost 25 lakh houses every year," he added.