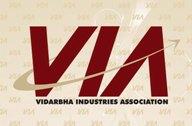 Nagpur News.
VIA is organizing a presentation on 2D & 3D to acquaint the industry personnel with Plazma Technology is being organized on Saturday 28th September 2013 at VIA Hall from 3 p.m.
Piyush Sakharkar and Dhananjay M from Plazma Technologies Pvt Limited Pune will be making the presentation in a programme being organized by VIA Science & technology Forum.
Fabrication Industry while working with different metals is always on lookout for faster and economical solutions for metal cutting. Plasma cutting is the latest and widely used technology. it is rapidly replacing conventional metal cutting processes like Flame cutting i.e. Gas cutting as it is expensive and time consuming. For jobs which are too large or deal with materials which are too robust to make manual metal cutting practically difficult, Plasma Cutting Machines are now developed which have level of precision and ease of operation which can be effectively used for cutting Mild steel, stainless steel, Carbon and alloy steels, Aluminum and its alloys, Copper, Bronzes and brass Models, Pewter, Lead, Tin lead and alloys, Titanium alloys, Bionic alloys, Hard faced Materials, clad sheets. Cast Iron and Steel, Casting and Forging in the above metals, Runners and Risers. (Foundry Work)
Pune based company M/s Plasma Technologies has indigenously developed Robotic Plazma cutting machines suitable for Indian industry. A single machine can be used as cutting solution to fabricate Beams, Channels, Angles, Tubes, Pipes and Plate processing. Such multipurpose machines, it eliminates manpower attrition affecting Fabrication output, it eliminates material handling problems which create a logistic nightmare with production and delivery schedules, it eliminates labor intensive and time consuming processes such as sawing, drilling, coping, grinding, manual lay-out and marking for fit up, it Eliminates dependence on skilled labor. Plazma Cutting Applications are: Processing of Beams, Columns, Channels, & Angles. Nesting of jobs for higher utilization of material. Produces all Standard & Nonstandard Copes, Miter Cuts, Compound Miters & Double Compound Miters. Beam Splitting & Beam Castellation-Allen, Rat-holes, Close-Copes easily possible. Processing of round pipes, Tubes without rotating. Single & Double Beveling with Root & Contour. Notching, Coating, Structural Steel Applications etc.
The programme is beneficial for Engineering industries, Equipment manufacturers, Fabricators, furniture manufacturers, Power & Transmission Tower manufacturers, Steel industries, professionals, engineering consultants, engineering colleges, polytechnic faculty members etc.