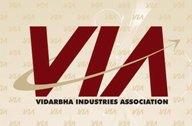 Nagpur News : To encourage the dispersal of industries to lesser developed areas of the State, the Maharashtra Government has been giving package of incentives to New Industrial Units / Expansion Units set up in the developing regions of the State since 1964 under a Scheme popularly known as the "Package Scheme of Incentives." The Package Scheme of Incentives, introduced in 1964, has been amended from time to time. The Scheme as amended last is commonly known as the "Package Scheme of Incentives-2007" (PSI-2007) and is operative since the 1st April, 2007. The State has recently declared the new Industrial Policy -2013 to ensure sustained industrial growth through various innovative initiatives so as to further improve the conducive industrial climate in the State and to provide global competitive edge to the industries in the State. For the benefit of industrialist of Vidarbha region Vidarbha Industries Association is organizing a presentation on "Package Scheme of Incentive 2013".This Scheme shall remain in operation from 1st April 2013 to 31st March 2018.
The programme is schedule on Wednesday, 5th June 2013 at VIA Hall, from 6:00 pm to 7:30 pm by Mr. A.P. Dharmadhikari General Manager – District Industries Centre.
The program would be beneficial for the Businessman, Entrepreneurs', Accountants, Professionals & Industrial fraternity.
This program is free and open for all says press release issued by Girish Deodhar, Chairman VIA HRD Forum. Further details can be had from VIA Secretariat, Contact No. 0712- 2561211 & 2554090.