Nagpur: Tejinder Singh Renu, president – Nagpur Residential Hotels Association (NRHA) met Devendra Fadnavis – Chief Minister at Ramgiri with a request to Chief Minister to direct Urban Development Department (UDD), Government of Maharashtra to prepare separate Fire Policy for buildings constructed and occupied before enactment of Maharashtra Fire Prevention and Life Safety Measures Act (MFP & LSM Act), 2006 and also direct Fire Department of Nagpur Municipal Corporation (NMC) to prescribe Fire requirements as stipulated in MFP & LSM Act, 2006 and not more than that.
Renu apprised Chief Minister that MFP & LSM Act, 2006 got enacted from 2009 onwards and it is admitted position that MFP & LSM Act, 2006 is to be applied prospectively and not retrospectively. However the buildings which were constructed and occupied before such Fire Act got enacted is facing acute problem from Fire Department of NMC as they enforce Fire Act taking DCR and NBC into consideration and demand such Fire Safety which is practically impossible to implement on such buildings.
Renu further said that likewise NMC Fire Department demands safety more than as prescribed in Schedule-I – Minimum Requirements for Fire Fighting Installations as per Section 3(1) of the Act MFP & LSM Act, 2006 for various types of the buildings. However the NMC Fire Department demands much more than prescribed which creates extra burden on the building owner, furthermore no safety is absolute. For example – Fire safety provisions for Five Star Hotel and a simple Lodge are demanded the same, which is absolutely illogical; how can a common man's car Tata Nano have Mercedes S class safety features.
NRHA requested Chief Minister to bring out some practical solution on these issues which is in the interest of Administration and All Building Owners, so that MFP & LSM Act, 2006 is followed in true sense without giving opportunity of ambiguity. Renu said we the hotel owners have installed maximum possible fire safety equipments as it's our owned building and such safety is in our interest, however frequent changes by NMC Fire Department causes unnecessary burden on building owners.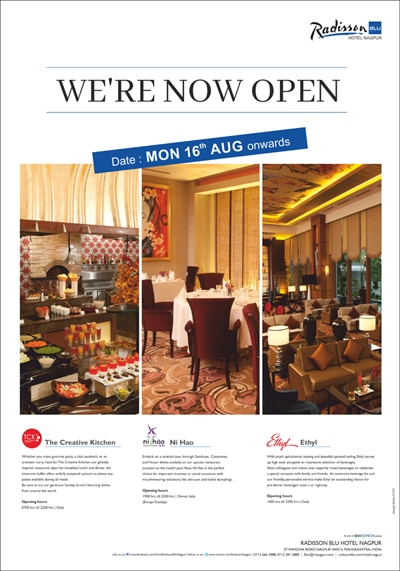 Chief Minister Devendra Fadnavis after hearing the entire issue patiently assured to come out with some solution shortly. CM said that he is aware of this situation and will direct UDD to take this issue on priority so agreeable solution.