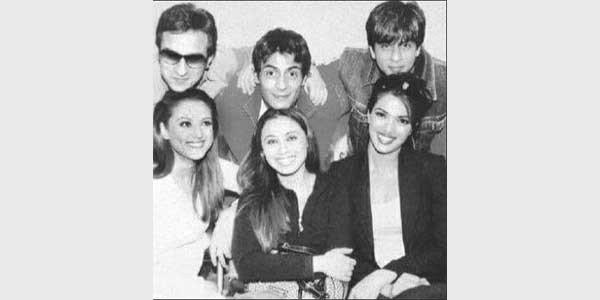 Preity Zinta recent 'throwback Thursday' post is enough to get the 2000s kid in us all excited. The actor took to Instagram to share an old photograph of her with Shah Rukh Khan, Saif Ali Khan and Priyanka Chopra back from the golden days of Temptation tours. The photo also features Saif Ali Khan who's boyish charm was it best during the early 00s, along with Arjun Rampal and Rani Mukerji.
Preity wrote, "‪Those were the days when there was no social media and we all liked each other ! Today we like each other's comments but hardly have time to hang out like this! #Temptationtour #Toomuchfun #ThrowbackThursday #Madness #Happiness #Friendship #Ting😘‬"
The black and white photo sure brings back the fond memories from 2004 when Preity, Rani and Saif were every filmmaker's favourite post the success of Kal Ho Na Ho and Hum Tum, while Priyanka and Arjun were finding their mark in the industry.