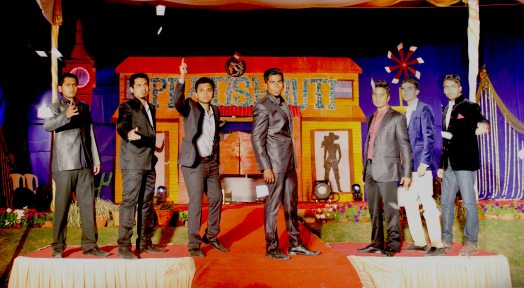 'There is no such thing as a free lunch' maybe the quote but SRCOEM has proved it wrong. Today, on the third day of their college fest Pratishruti '13, SRCOEM organized a free lunch for all students and guests for about 2400 people. The announcement was made several times in their event the day before and a huge crowd turned up to enjoy the meal. The lunch was organized by students       Harsh Agrawal and Saurabh Dewase under the guidance of Prof. Khungar.
The events for the 3rd and second last day of the college fest started with a musical performance by college students Amrish Joglekar, Arpita Saha, Rishikesh Daoo, Shivani Rathi and Sarang Pande. while Amrish, Arpita and Rishikesh were the singing stars for the night, Shivangi took care of the performance with her guitar while Sarang amazed the crowds with the melody from his flute. The dance performances by the MAD (Make A Difference) foundation students was the spark of the magnificent evening.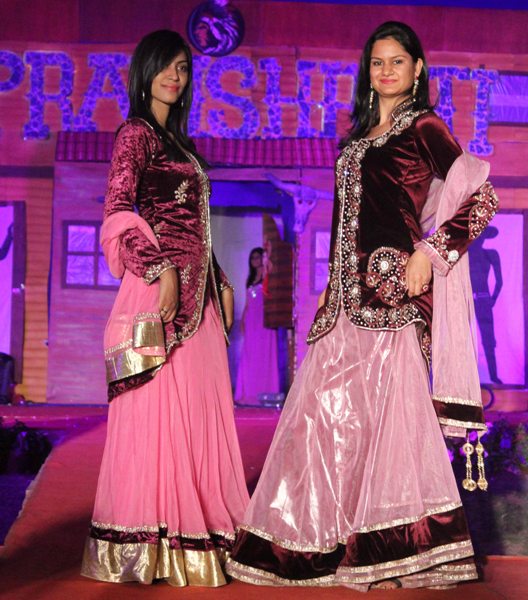 The loud cheers for the sizzling fashion sequences were a proof enough of what effect it left on the audience. The sequences were of Indian traditional, formals and casuals. In the beautiful clothes sponsored by Manyavar, Globus and Vogue, the students of SRCOEM made the crowds go crazy with their glamour. The 'ooos' from the girls and 'aaas' from the boys in the audience acted as a major boost for the attitude of those who were performing on the stage. The surprise element in the glittery event was the moment when 2 bikes came slicing the crowd into two and swooped on the stage. After a brief dance performance and short walk in the ramp, the 'dudes' rode their bikes back with girls sitting behind as pillion riders. The stunning performances in other sequences were well co-ordinated with brilliant music in the background.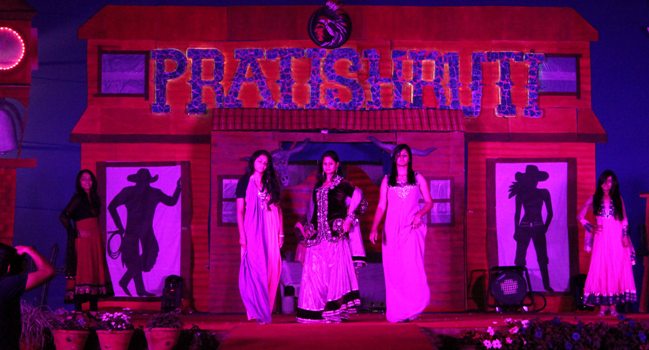 Final year students bid goodbye to their college with their last performance on the college stage and decided to 'shake a leg' on popular tracks such as Mashallah, Lat Lag Gayi, Dil Mera Muft Ka and Disco Deewane among others. The first year fresher students established a good future for future fests by performing on a skit cum dance on songs like Velle, Gulaabi Aakhein, Uff Teri Ada and Ratta Maar- all co-ordinated into a themed dance. Continuing their trend, there were jam sessions in between the performances for the audience present at the venue. While the crowds went crazy dancing their hearts out, some youngsters posed exclusively for Nagpur Today.
To cheer the participants on, the dignitaries present at the occasion were Dr. Rajesh Pandey- Vice Principal, V.T Barahate- Dean International and Prof. (Mrs.) Rashmi Sahu- Dean SRC. The promising festival of colleges has brought forth some excellent talents from the city and each college is making tremendous efforts to make their FEST the BEST.
Shivangi Chaturvedi